Your BVG pension solution at a glance

In myLife Light, you have an overview of all the contracts in your BVG solution, and can view your employees' personal data and contributions.

Intuitive, modern and digital

myLife Light is particularly intuitive, modern and paperless, so you can enter all your changes quickly and easily – even on your smartphone.

Suitable for your needs

We recommend using myLife Light. In addition, myLife Expert offers comprehensive functions for expert users.
See for yourself what myLife Light has to offer!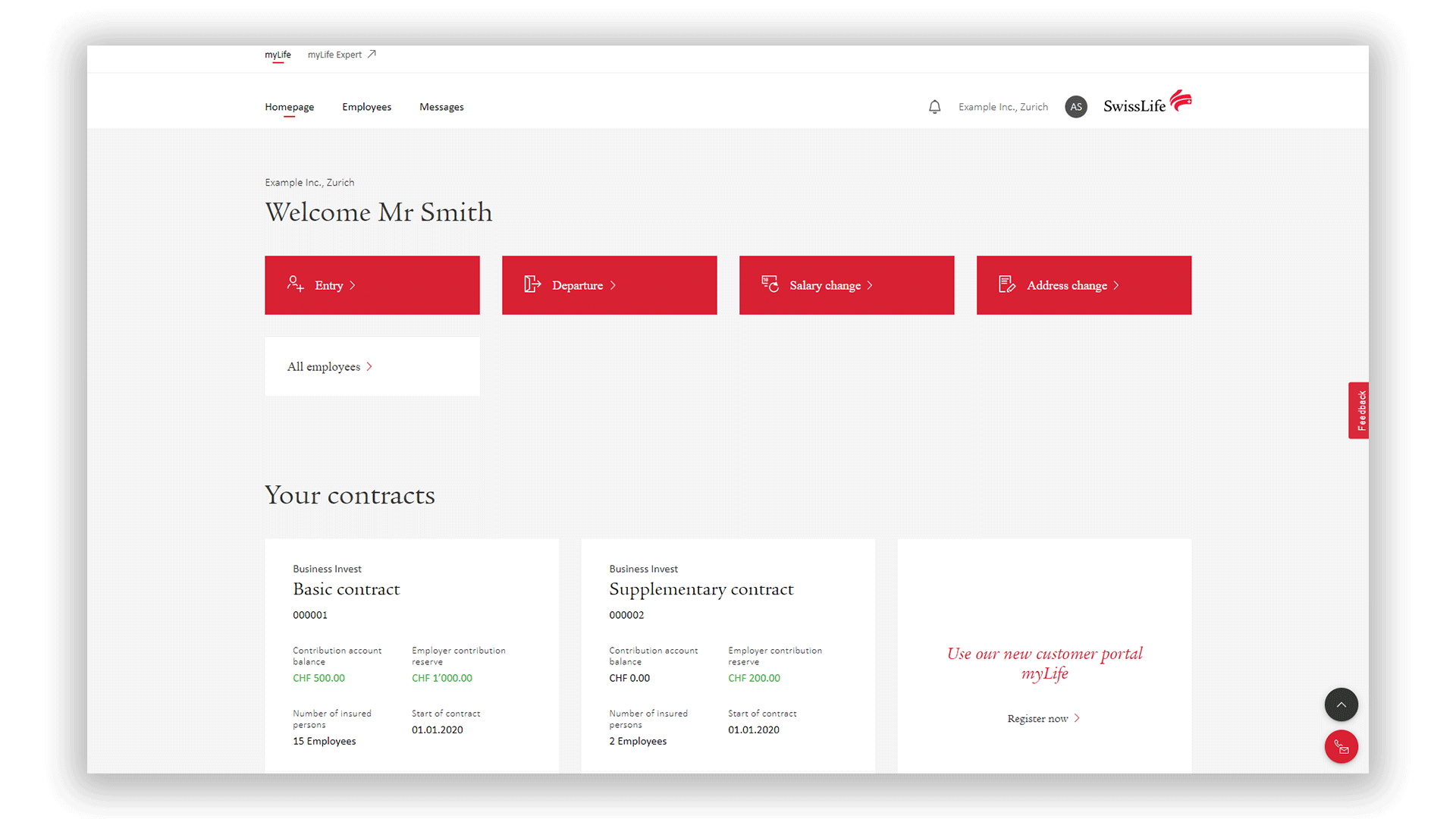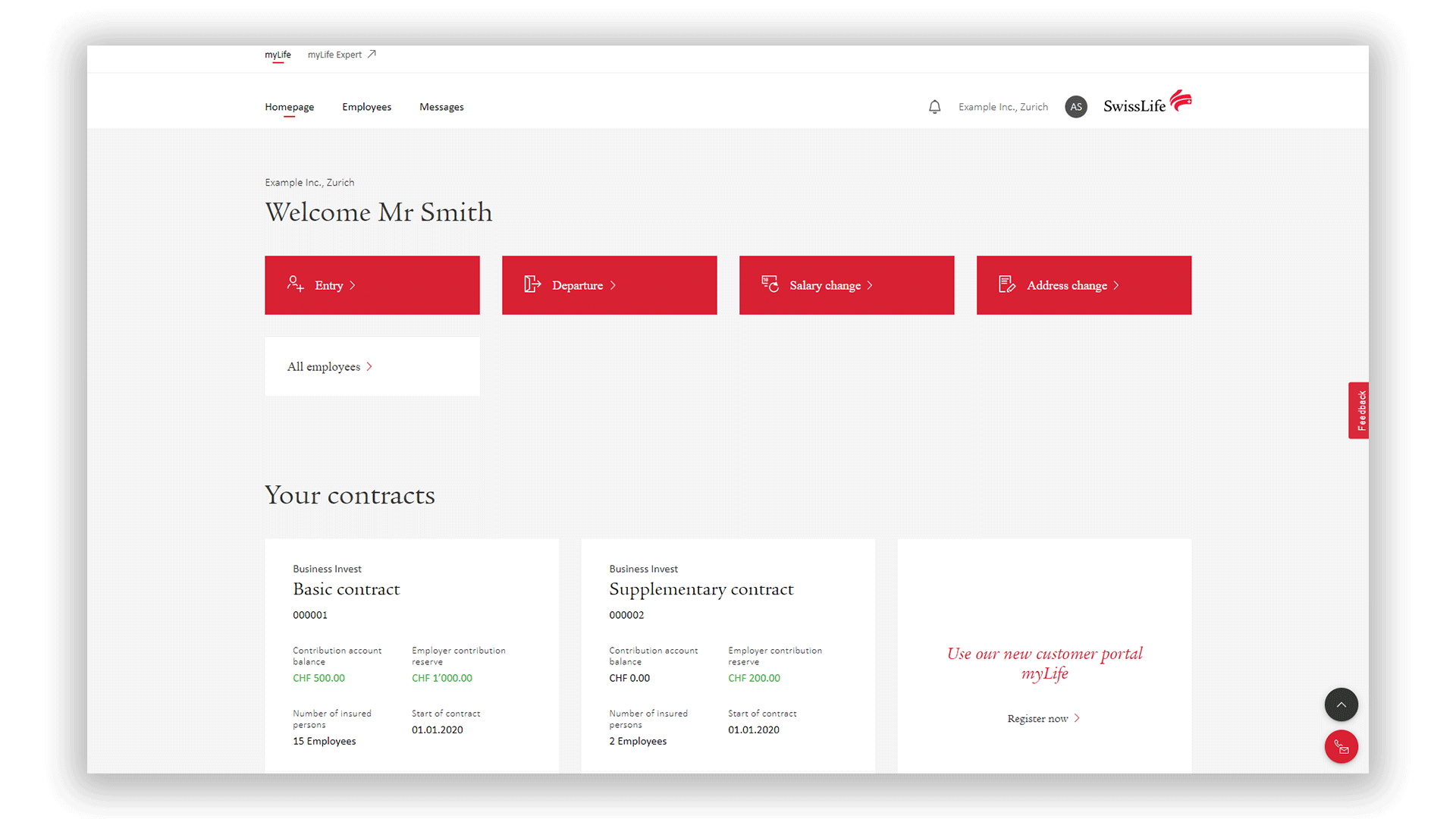 Registration for companies
For first access please fill in the form.
Registration for distribution partners
For first access please fill in the form.
Frequently asked questions
You must register here in order to use our myLife employer portal.
Your login details can be used for myLife Light and myLife Expert. This enables you to use both versions.
Have you already registered? You can access myLife via the following link:
myLife Light
myLife Expert
myLife Light gives you an overview of the data for your employees and contracts. You can enter the most important changes: entries, departures, salary changes, personal data changes and address changes. You can also order contract documents.
Additional functions are available to expert users in myLife Expert. There you can amend the Administrative Board, change your company address and enter salary interruptions and simulations.

Yes, you can also use myLife Light on your smartphone. MyLife Expert is available as a desktop version.

You can switch from myLife Light to myLife Expert at any time. You can also adjust your personal settings in myLife Light to specify which of the two portals you want to launch as default.

Technical support for myLife employer portal
Mon – Fri
08:00 a.m. – 6p.m.