Over the long term, employee health is crucial for motivation and performance. It is therefore an important fact for a company's competitiveness and success.
Advantages of OHM
Occupational health management provides advantages for both the company and its employees. You benefit on a number of levels:
You reduce illness-related absences and presenteeism*.
You increase employee motivation, performance and productivity.
You reduce the risk of disability, thus lowering insurance premiums (short-term disability benefit and accident insurance as well as occupational provisions).
You will be viewed as a more attractive company and employer.
OHM measures enable you to achieve a significantly positive cost-benefit ratio.
*This refers to employees who show up for work despite a health ailment or some other issue that would have provided sufficient cause for an absence.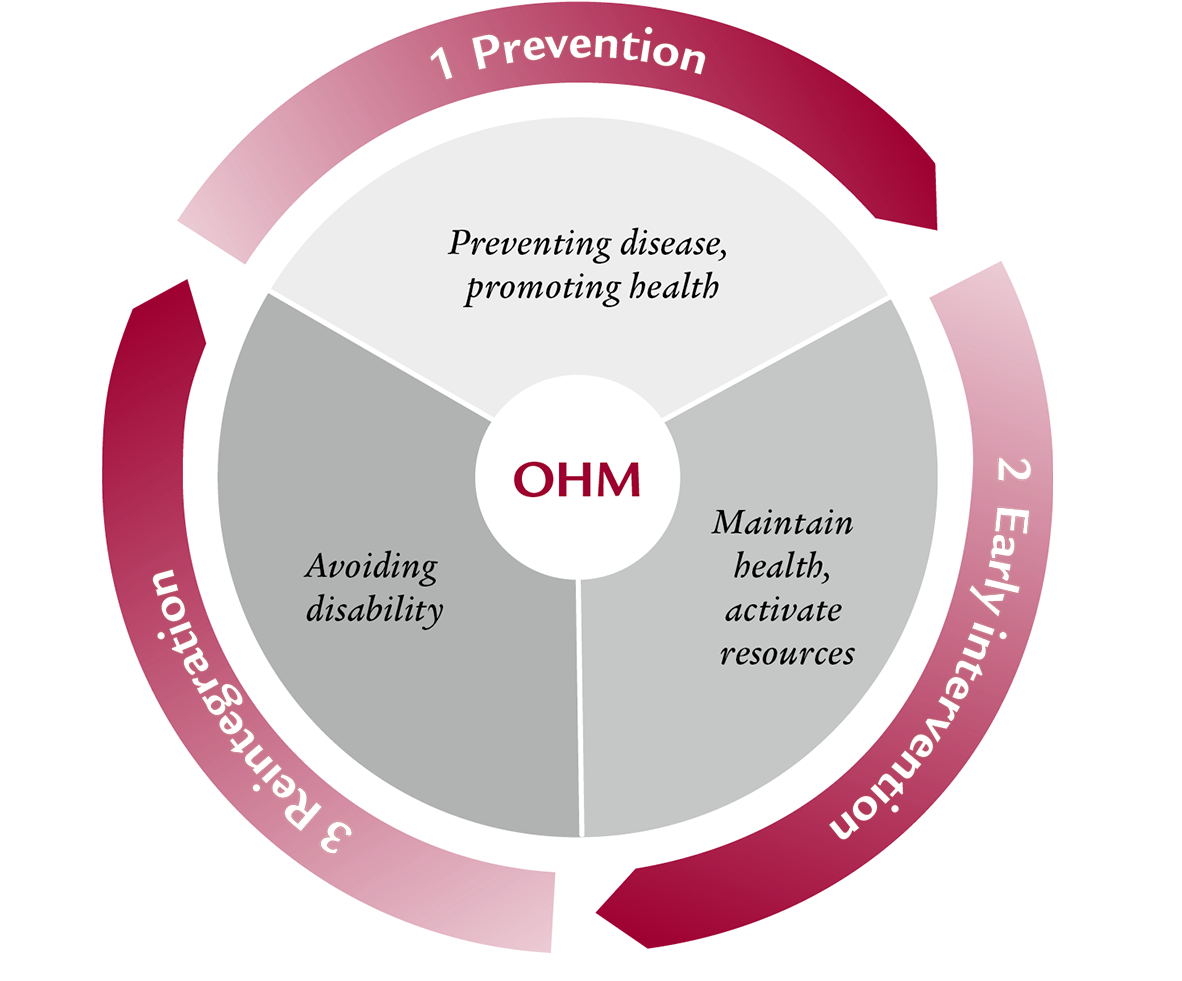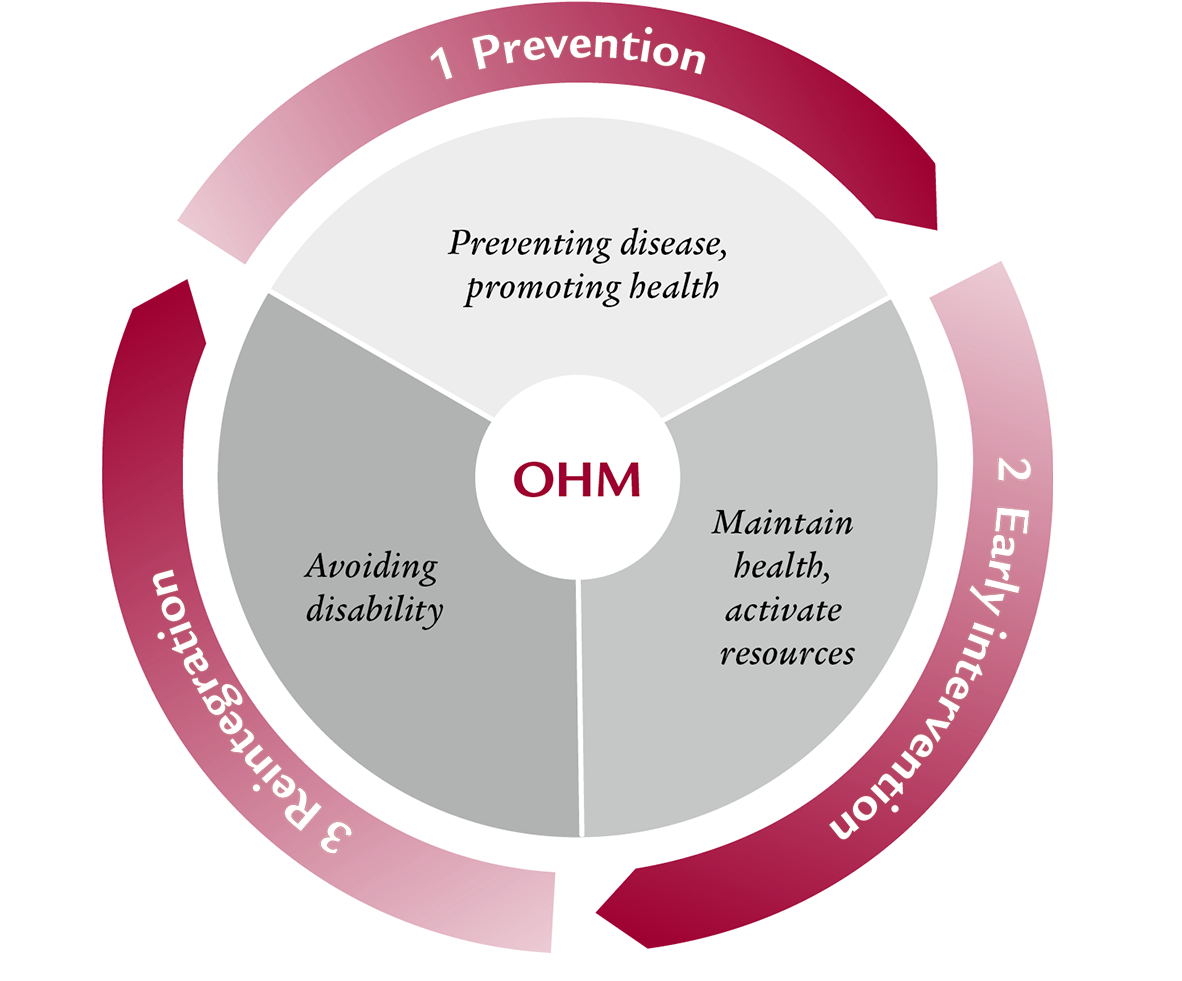 Arrange an appointment or contact us with any questions you may have – we would be happy to help.
Discover OHM
Our partners

After an assessment of the current situation, we support our customers in implementing measures and call on our specialist partners if necessary.