Lena and Peter Day love their home and enjoy being at home – even the children often prefer to stay there: "I don't want to go anywhere, I want to play at home", as they put it. The family lives in their grandparents' converted house and have arranged the house in a self-determined way to match their taste.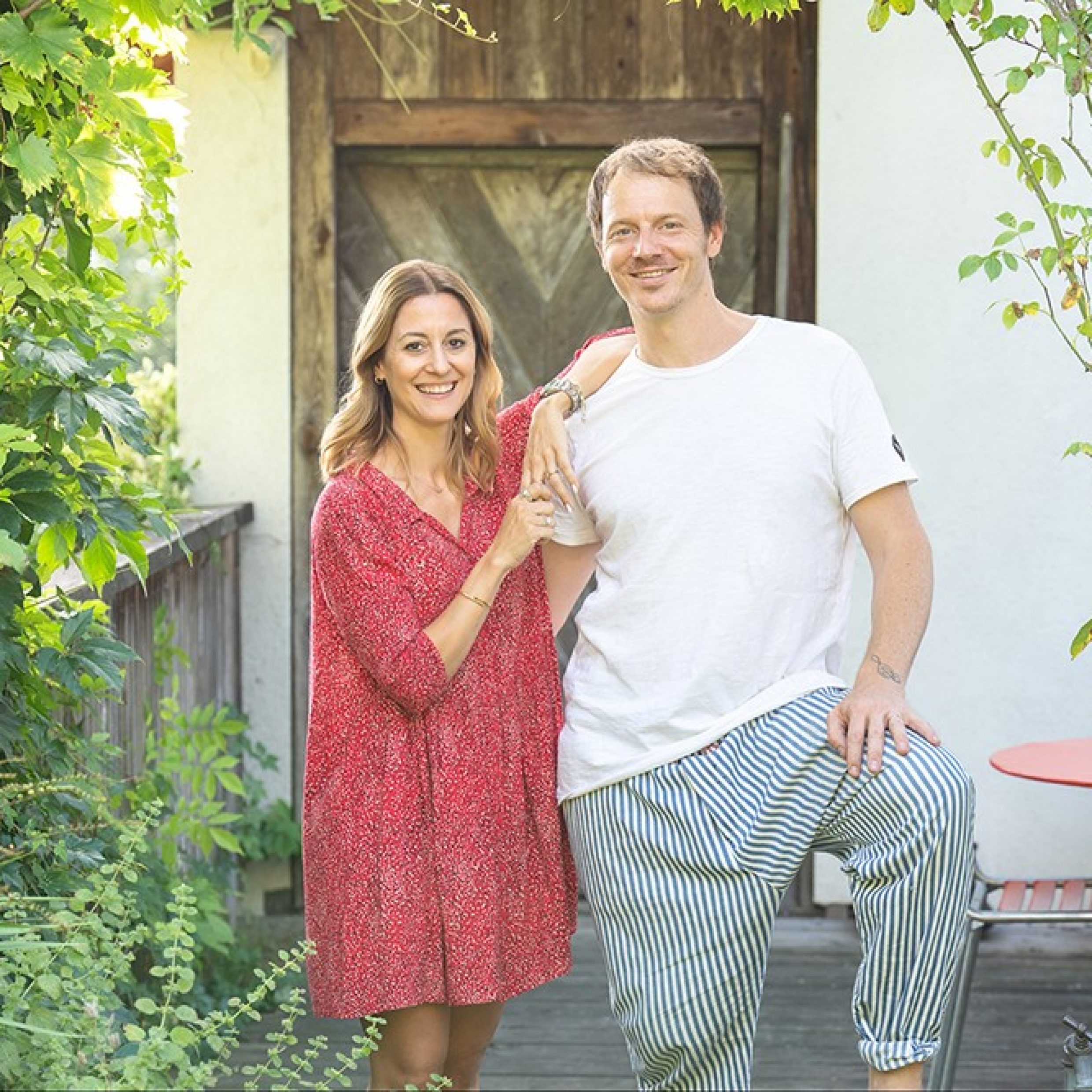 It was an emotional step to rip everything out.
"We have been living in my grandparents' house in Küsnacht since 2019. We bought it from my father and his brother. That means the fourth generation of Days, our children, live here now," says Peter Day, 40. He lives here with his wife Lena, 39, and their children Charlie, 6, and Jules, 4.
"Our style of living is timeless"
The house comprising two apartments was built in the 1960s. "In contrast to our style, the house had a lot of things at the time, decorative objects and trouvailles; it was very crowded and yet very cosy. We, on the other hand, have little decoration and like to keep it airy and light, but I feel the same level of comfort."
A makeover for an old house
The house used to have a flat roof. It was raised when Peter Day's father and brother moved out in the 1980s. The Days have let out the lower floor apartment since 2020 to a friend who lives there with his family of five. "When we moved in, I found out that my best friend whom I have known for 25 years, was looking for an apartment. That means two families with children live in the house: perfect, because they always have a playmate, can run around in the garden and we barbecue together sometimes. It's like a small commune here as we do so much together."
He greatly appreciates having a good friend as a neighbour: "We could have let out the apartment at a higher price, but the atmosphere and feeling we all have here together is priceless and means a lot more to us. We don't have to put a price on it."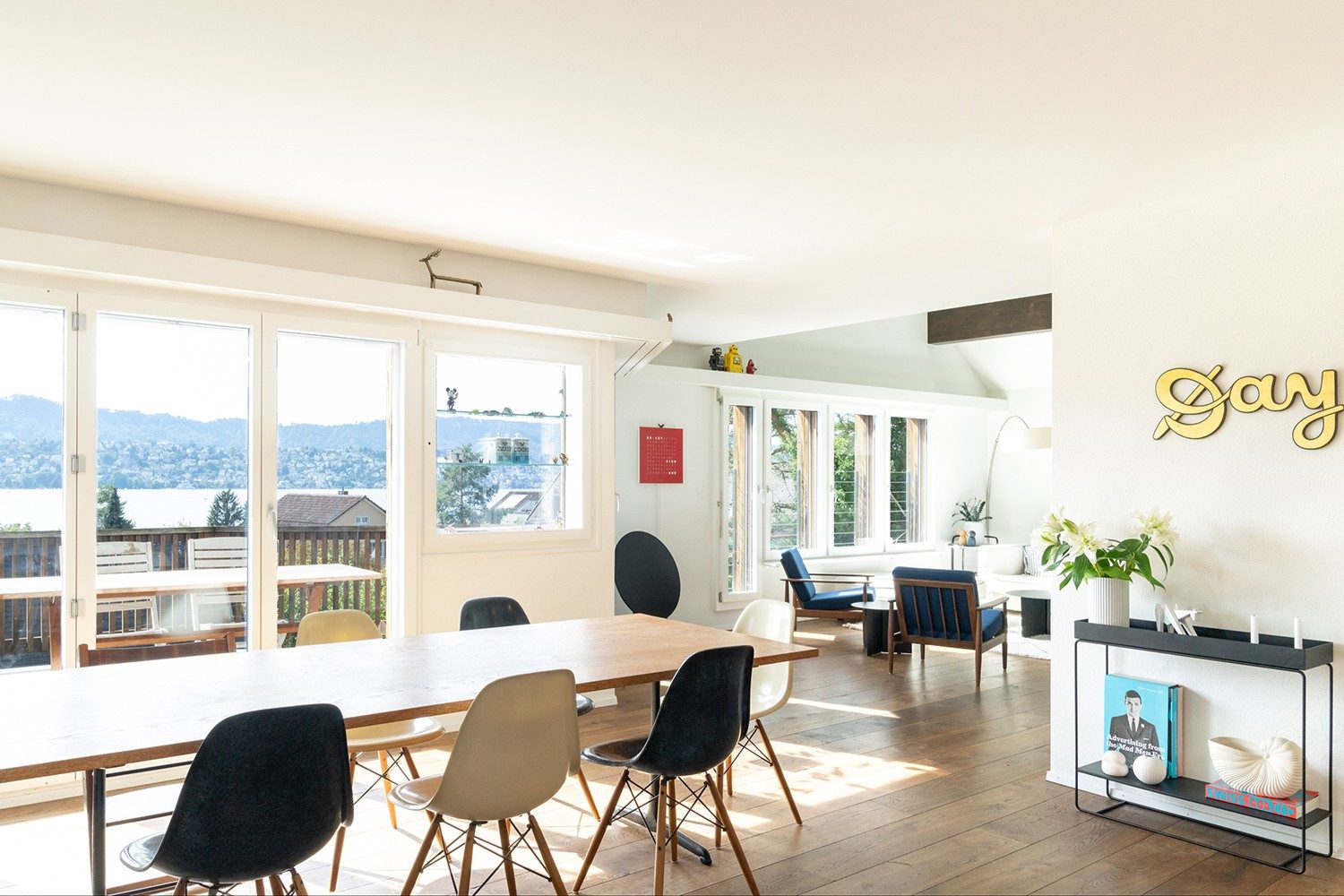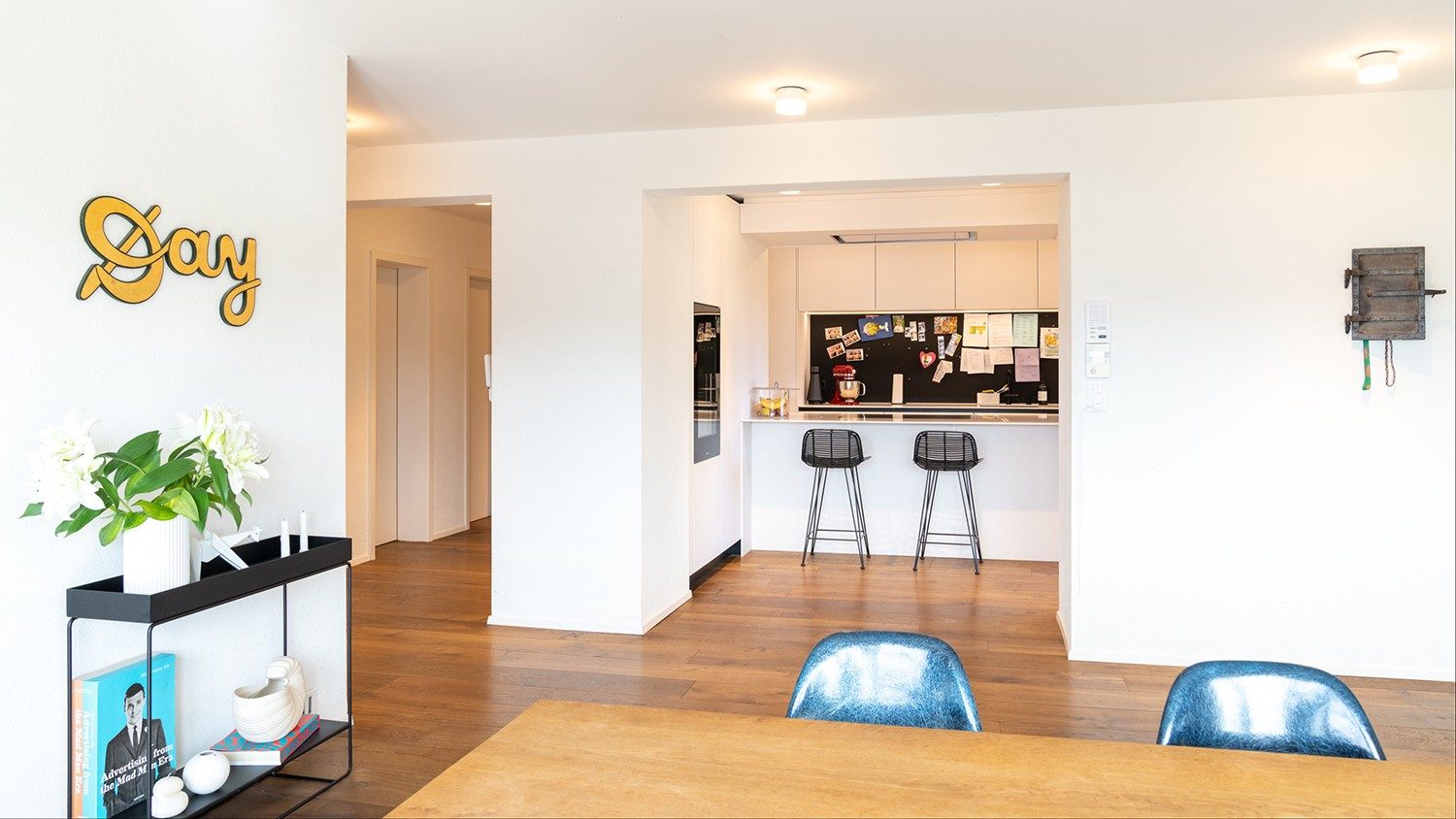 Industrial flair and Nordic lightness
The Day family home exudes industrial flair and is presented in white, black and brown: "The flooring is made of French oak treated with stones in a rotating tumbler. That's what gives the wood a used look. The fittings in the bathroom and kitchen are black, the visible beams dark brown and the glass front in our bedroom has a black metal frame."
The Nordic style of the furniture and lights also appeals to Lena Day: she owns the online shop yaykids.ch, which offers everything for mothers and children.
The big "L" in the living room stands for Lena and once served as a room divider, which is no longer needed due to the size of the apartment: living room, dining room, two bedrooms and two other rooms are distributed over 180m2.
"We enlarged the kitchen and gave it an open design. So one room is a little smaller. We weren't able to do everything as we had to take account of the static equilibrium."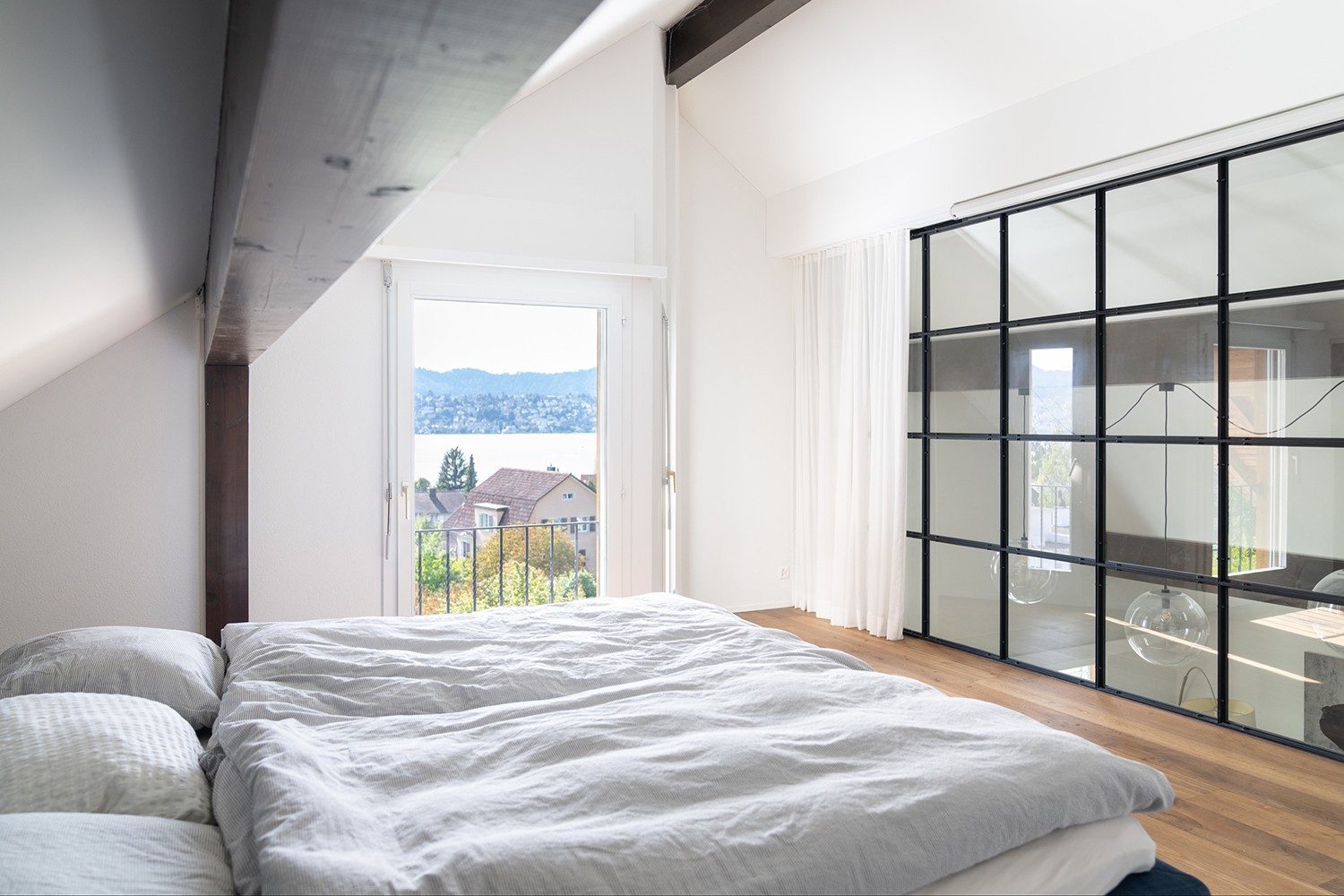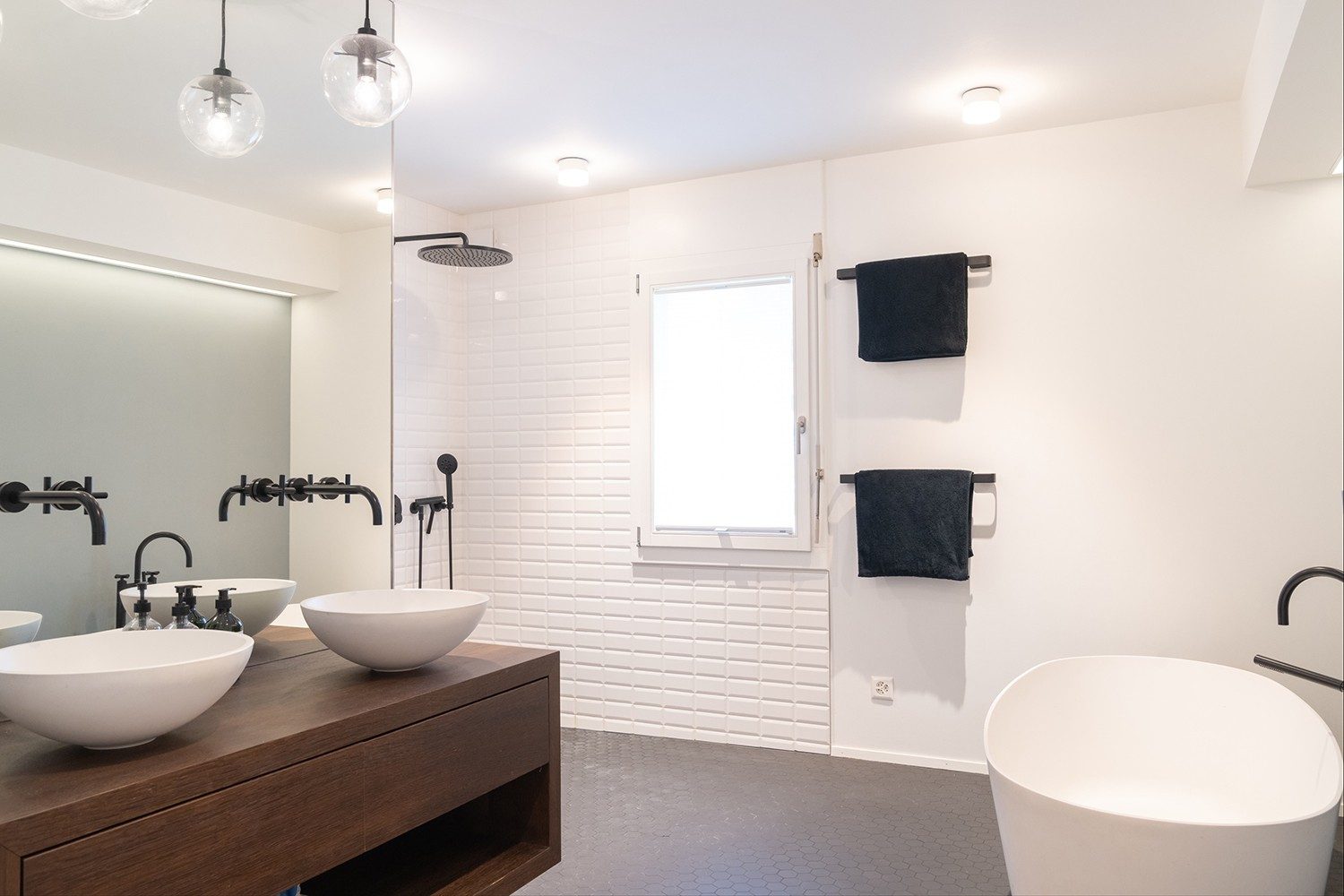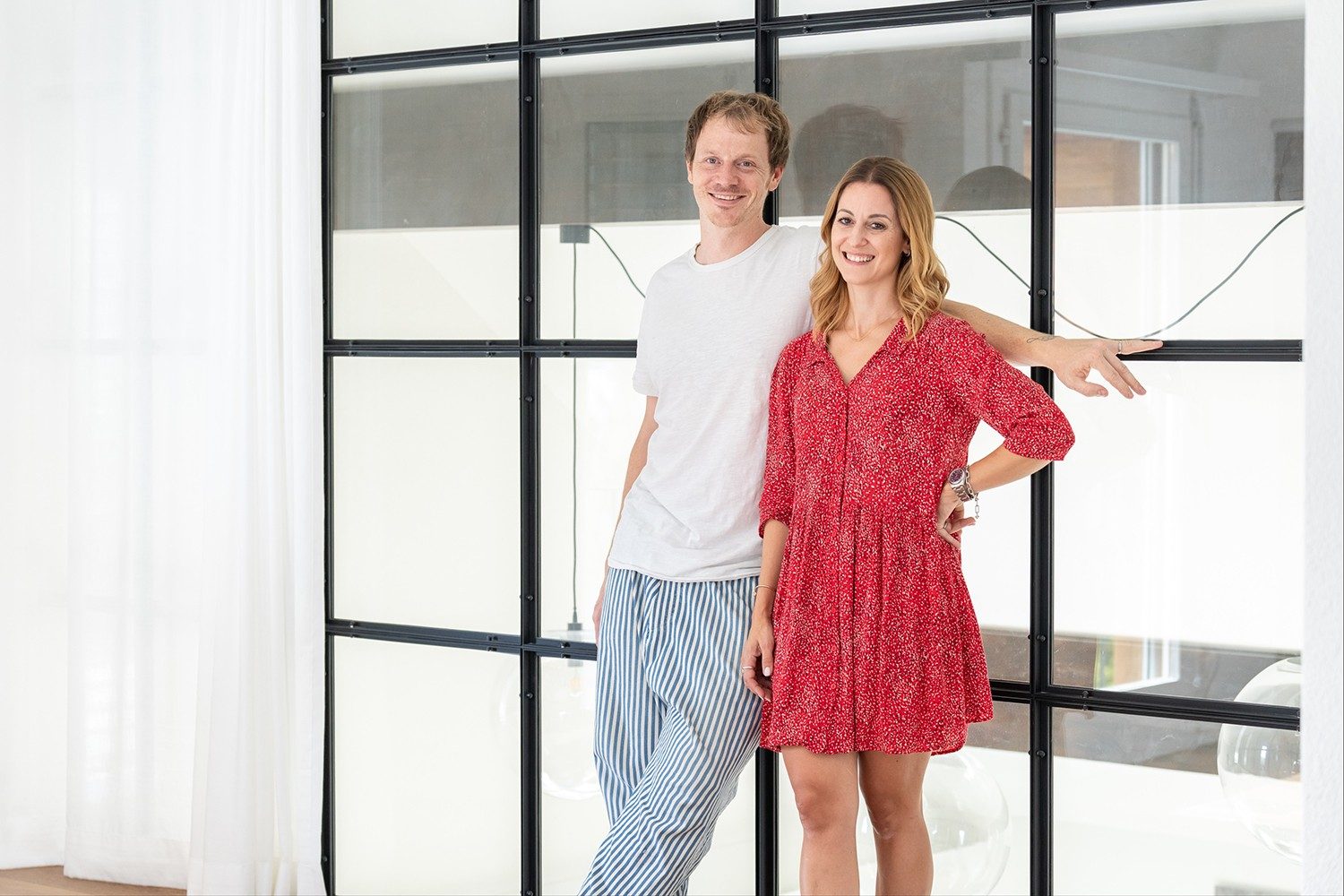 "My grandparents would jump with joy"
Peter Day, who is a partner at communications agency Jeff Zürich, created the specifications for the architect in 3D. Details such as an antique door from an old farmhouse or a built-in antique key box have been preserved: "It was an emotional step to tear everything out and rebuild it. It was very important to us to keep some parts, including the old fireplace. I think my grandparents would jump for joy if they could see what their house looks like now."
Another memento in the house is the large lettering "Day", which hangs on a wall: "For decades my father, and before that my grandfather and great-grandfather, owned the Day clothing store on Zurich's Bahnhofstrasse. When the shop closed, my father's wife rescued three of the façade signs from the recess. One now hangs here, the other two are with my father and sister."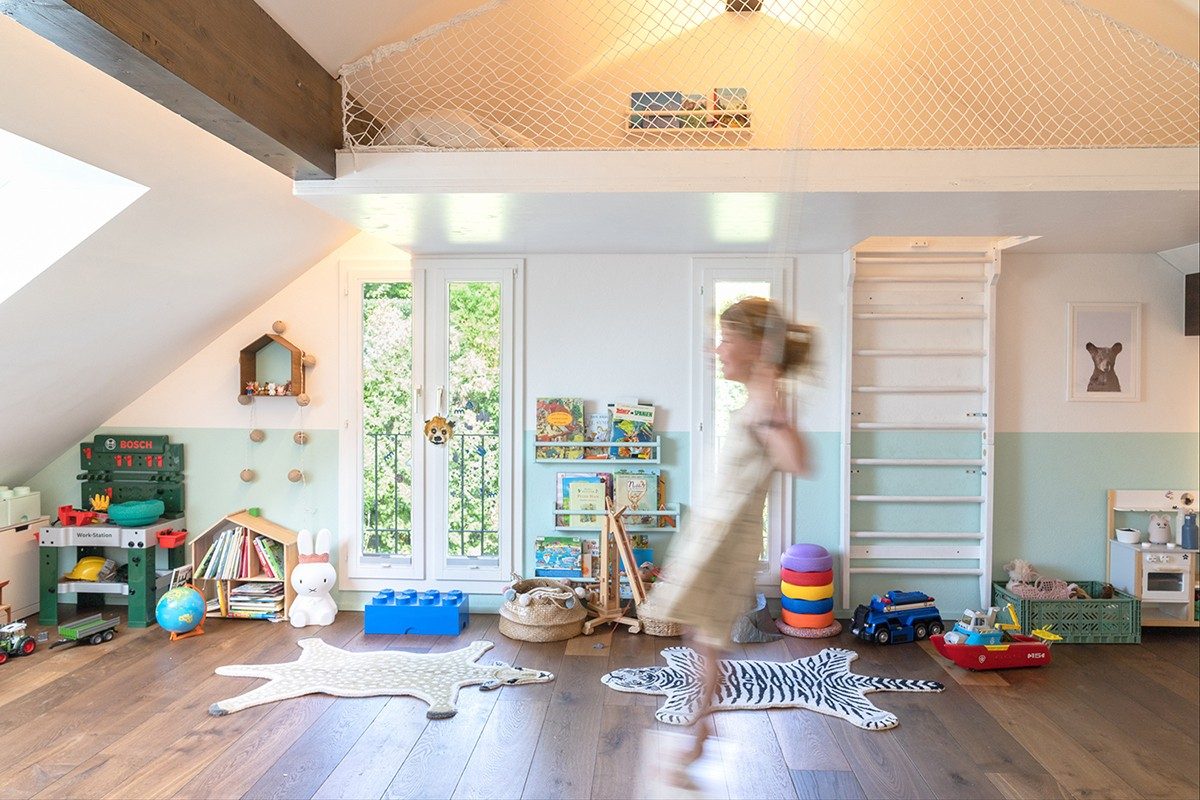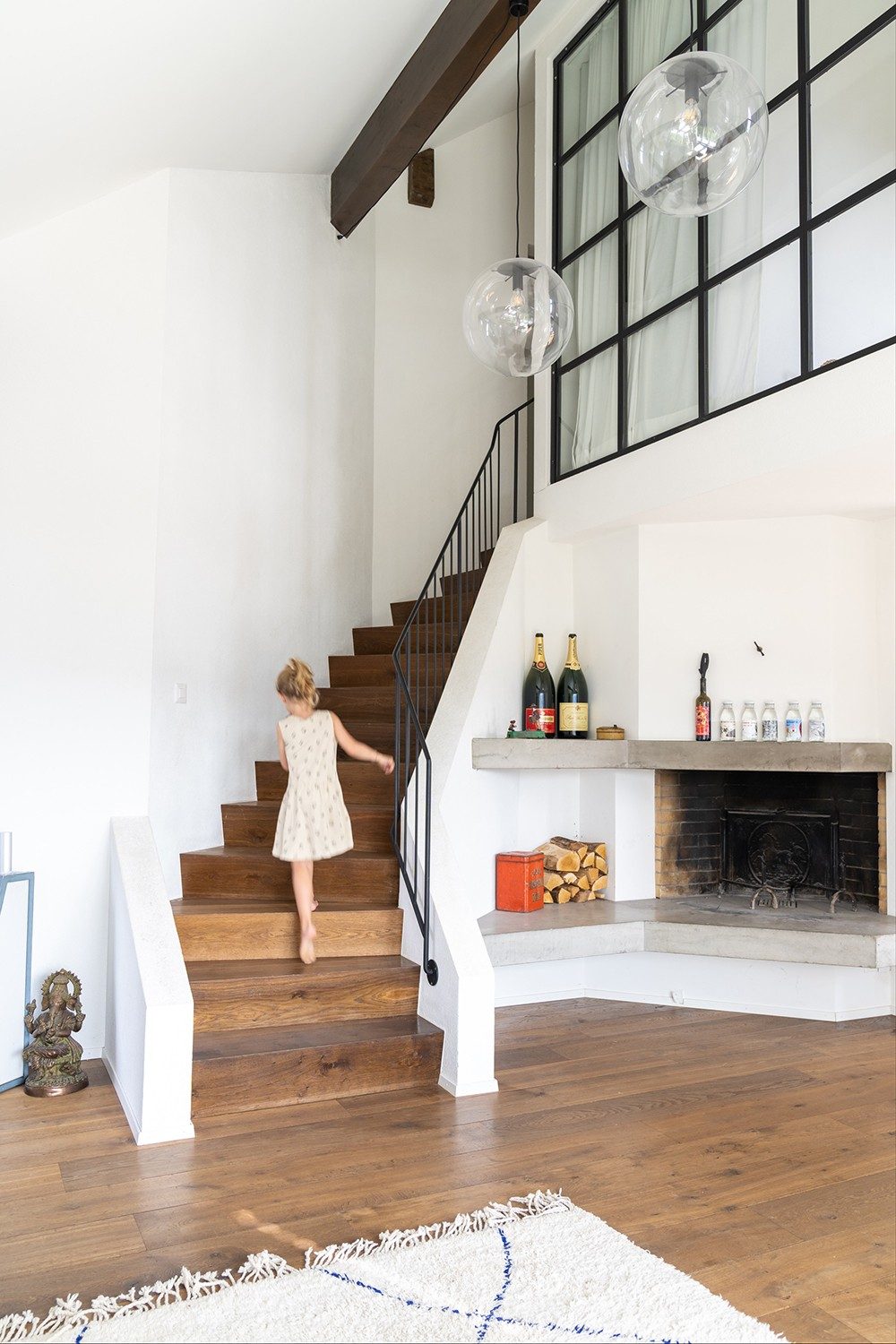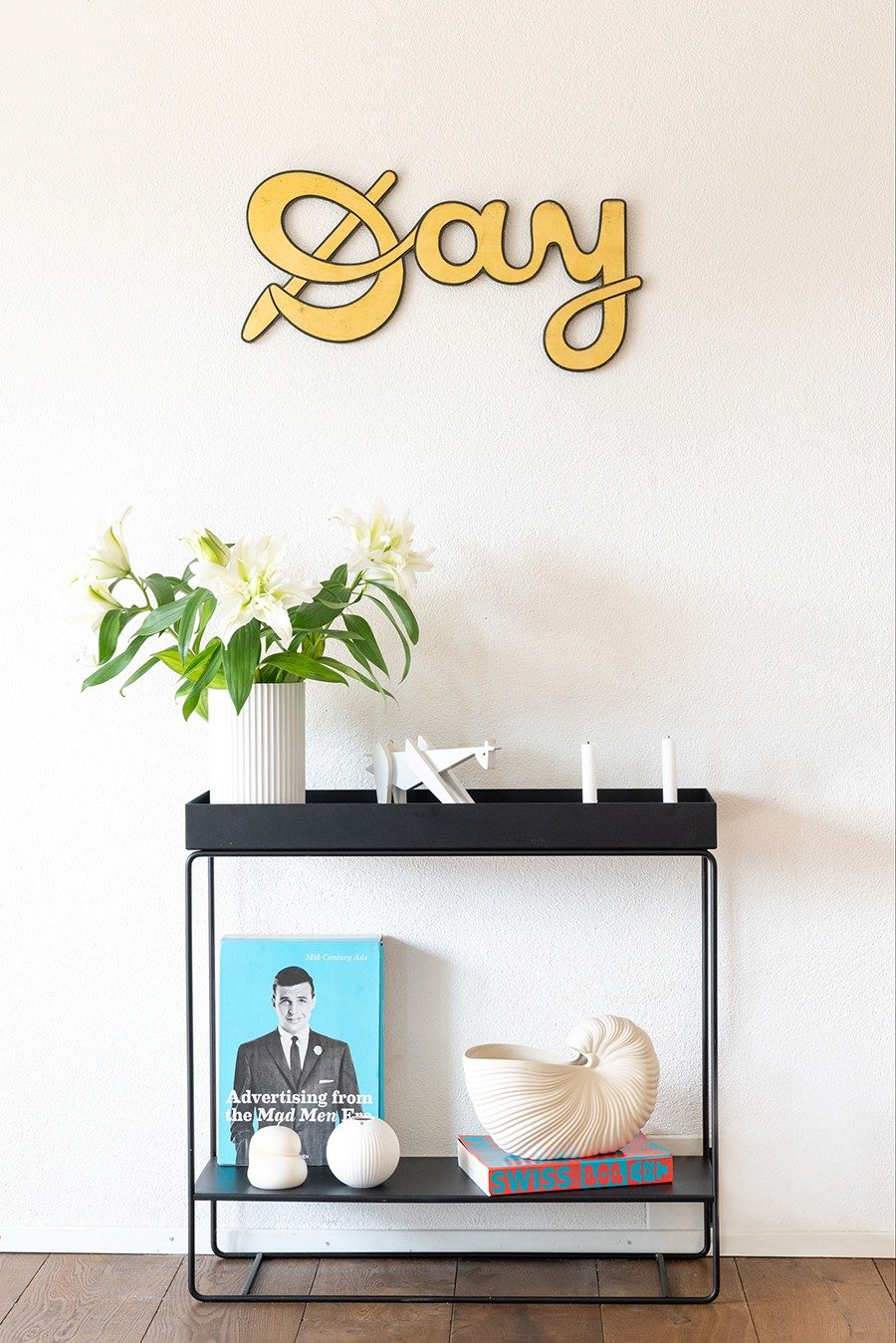 "I discovered a totally new side to me""
I am very grateful to my forebears and often think of my great-grandfather who bought the land here. He made everything possible for the following generations. I discovered a completely new side to me through buying and converting the house."
The whole family feels "very, very well" and likes being at home. Whether in the garden or indoors, the four Days actively enjoy their home. "Even the children often say they don't want to go anywhere but would rather play at home," notes an amused Peter Day, who rides his Vespa home after work and steadily comes down with every kilometre passed.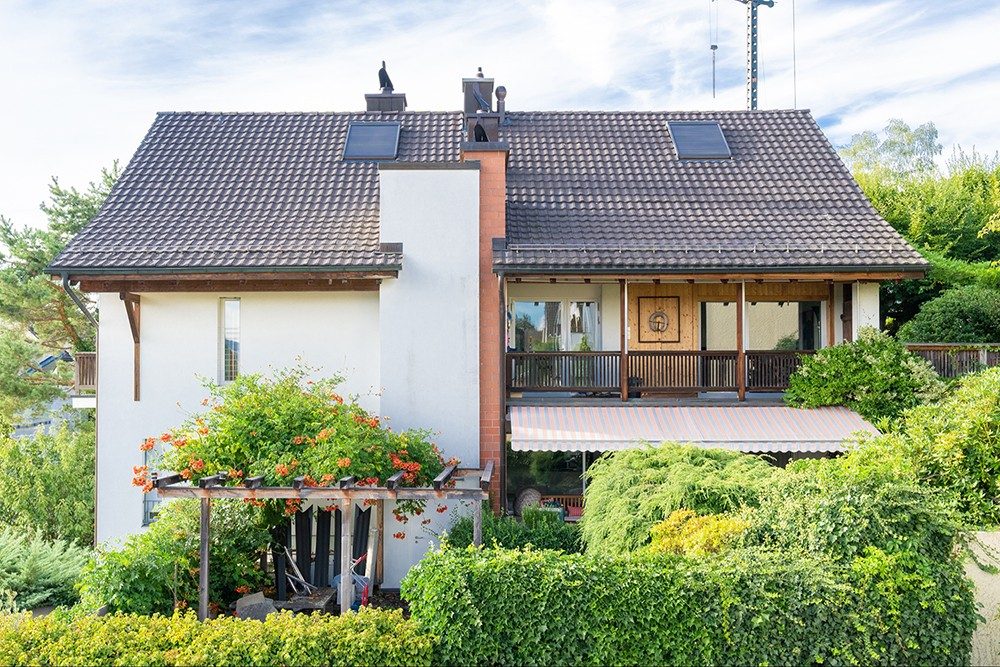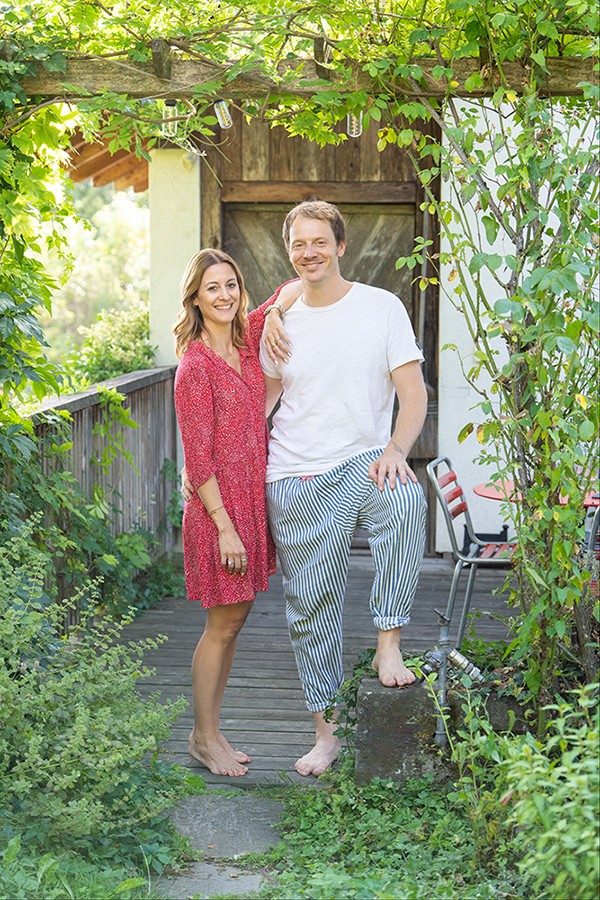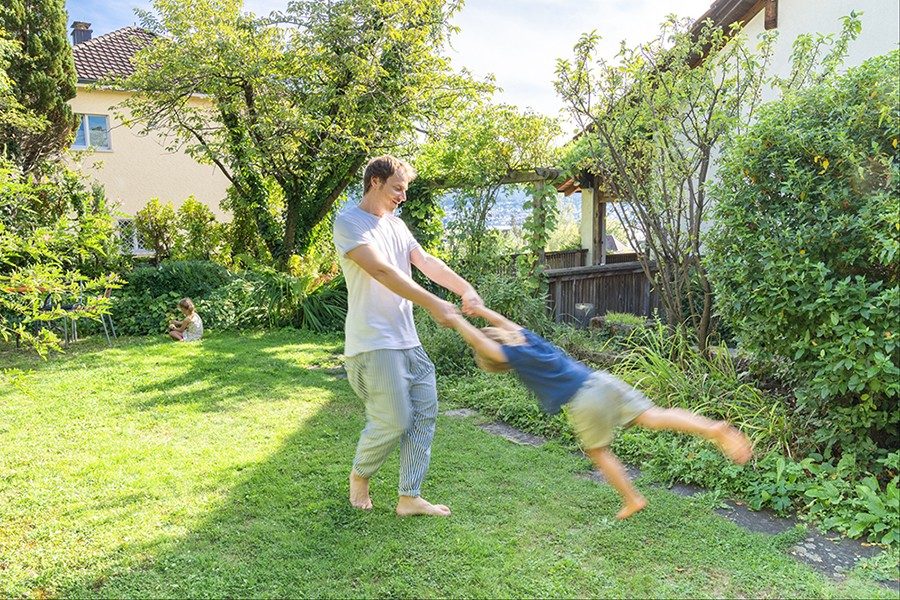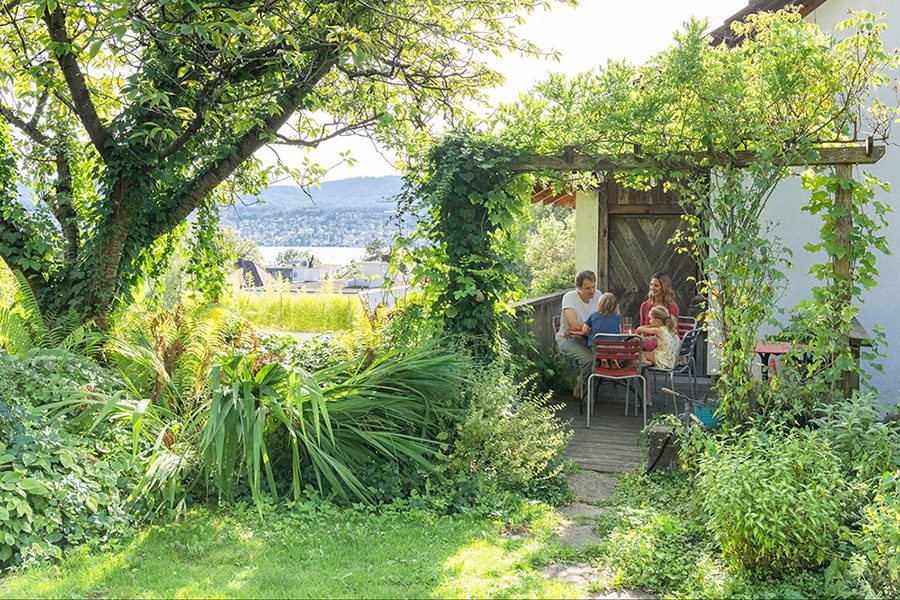 Self-determination means living as I am.
In our dream home stories, we – together with our collaboration partner hellozurich – present interesting people in their self-determined home. 
Text: Malini Gloor, pictures: Jasmin Frei.

Calculate mortgage interest rates
With the mortgage check, you can obtain initial mortgage offers from various providers for different terms in just a few clicks.
Do you dream of owning your own home?
We can help you plan the financing. Arrange a non-binding consultation with a Swiss Life advisor today.