Janine Klingenstein affectionately calls her little mini-house "Blechbüx", meaning tin box. She lives in St Gallen in an area of 16 square metres and enjoys her reduced space, which has improved her quality of life and given her greater self-determination. Find out how she fulfilled her dream of a tiny house in our home story.
It smells of freshly baked muffins in Janine Klingenstein's small home. Here the kitchen is also the living room, bedroom, bathroom and dressing room. She recently moved into the "Blechbüx", as her tiny house is affectionately called, although this is a bit of an understatement. After all, it has running water, electricity, air conditioning, a spacious shower and, as the aroma suggests, even a small oven. Janine has everything she needs: "You gain so much more than you lose by living such a reduced lifestyle."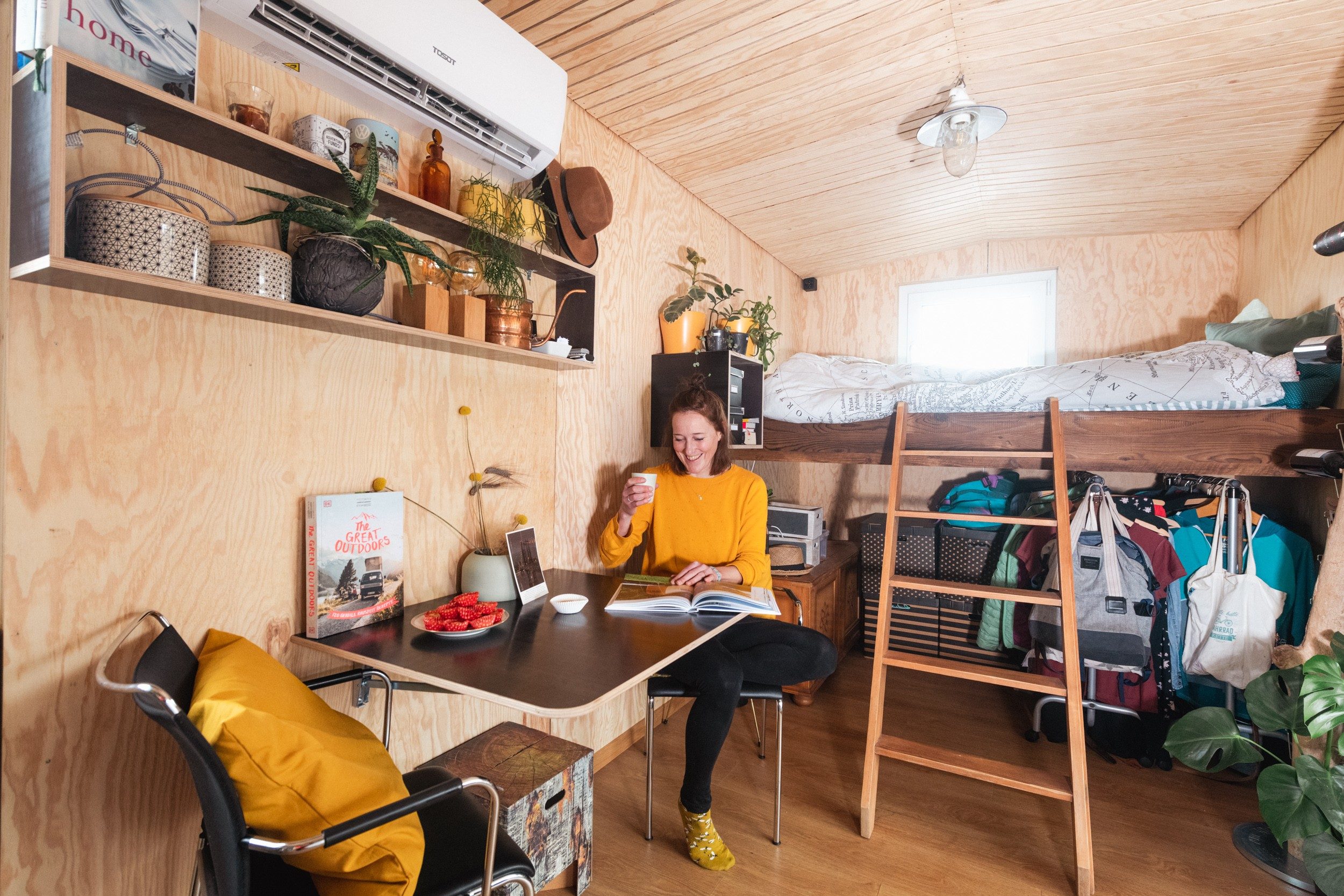 Janine Klingenstein had actually given up on her dream of owning a tiny house. The big dream that started during a stay on a horse farm in Sweden and soon started to take shape. Together with the owner, she sketched out plans and discussed the construction and transportation of the mini-house to Switzerland. However, once she was back in Switzerland she realised that it would be really difficult – if not impossible – to get a building permit. 
She likes to take control and live a self-determined life. That's always been the case. And this time was no different. That's why she moved out of her 5-room apartment in Steinach after more than 10 years and into a specially converted bus instead of a tiny house. But she didn't stay there long. When she enquired about a parking space for her bus at the "Zwischennutzung Gärtnerei" site in Altstätten, she found out that a new tiny house was unexpectedly vacant. She moved in two months later, in December 2021.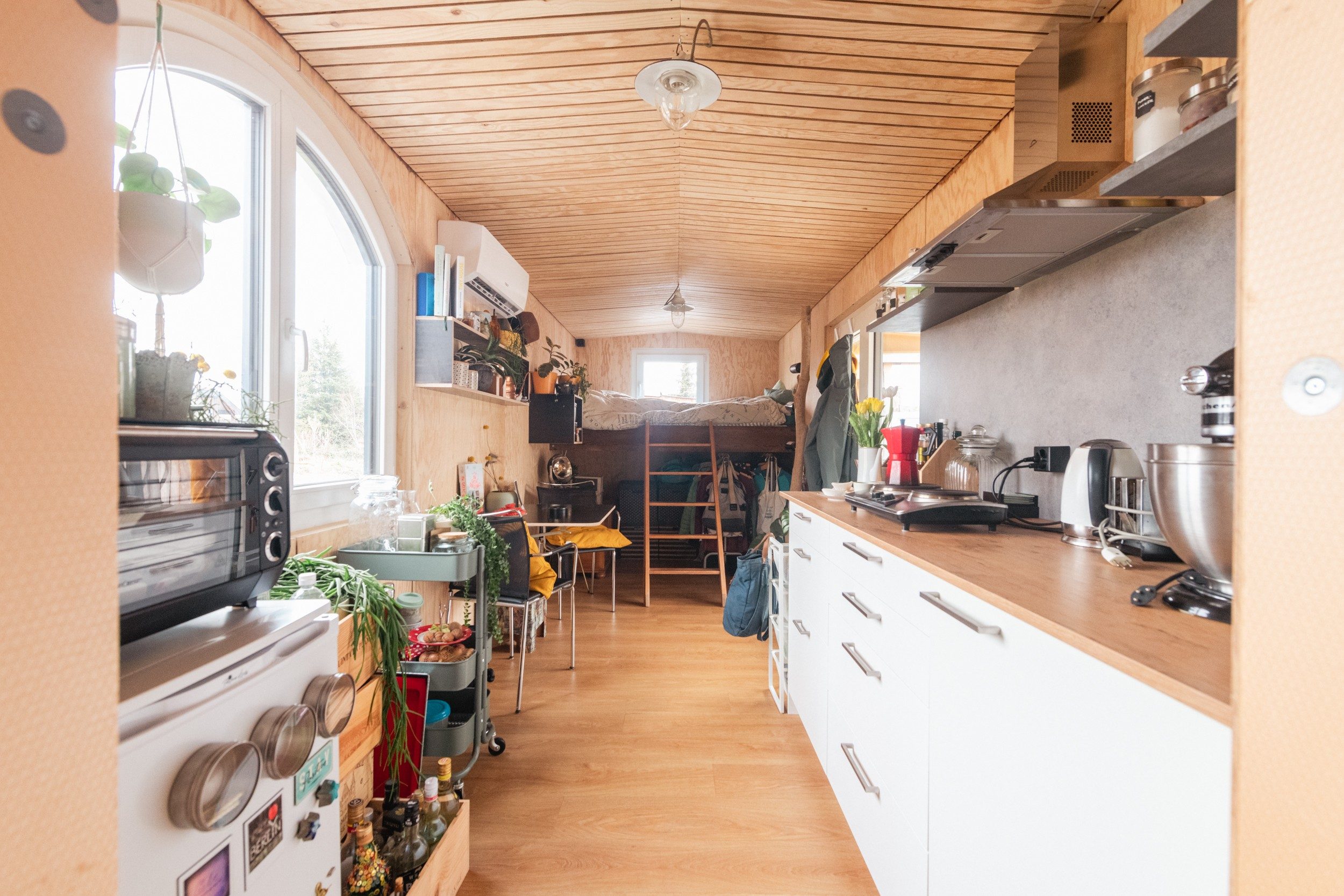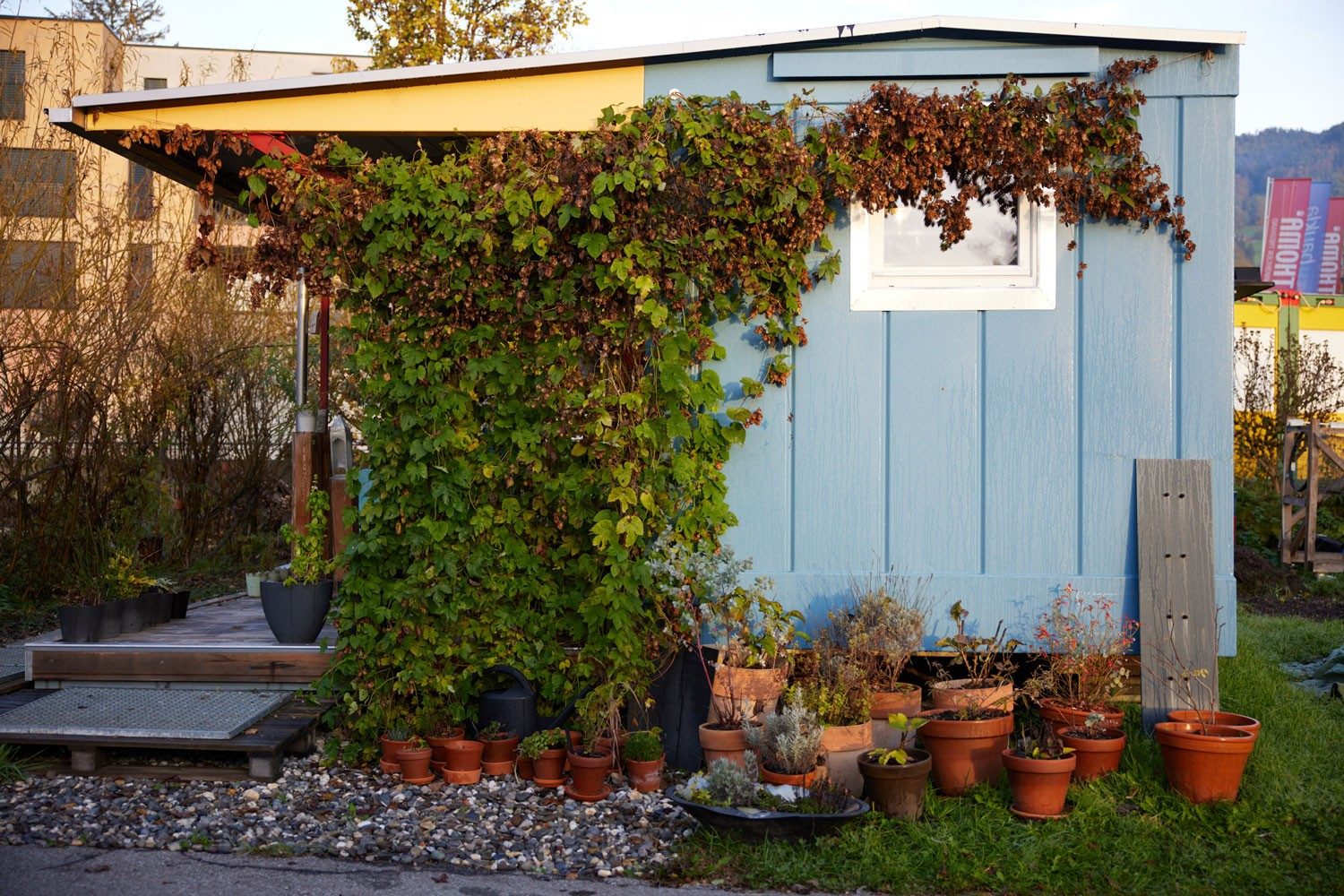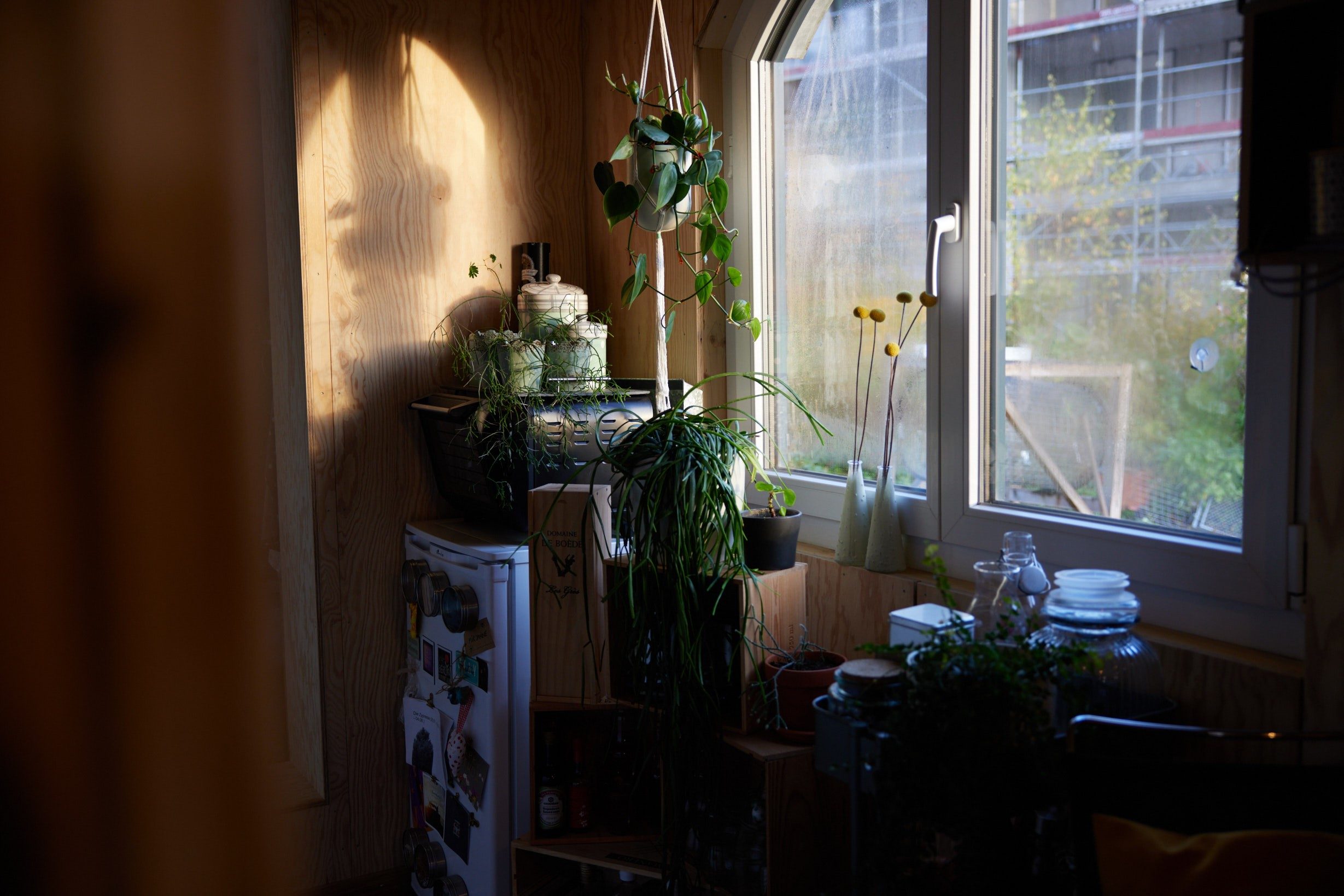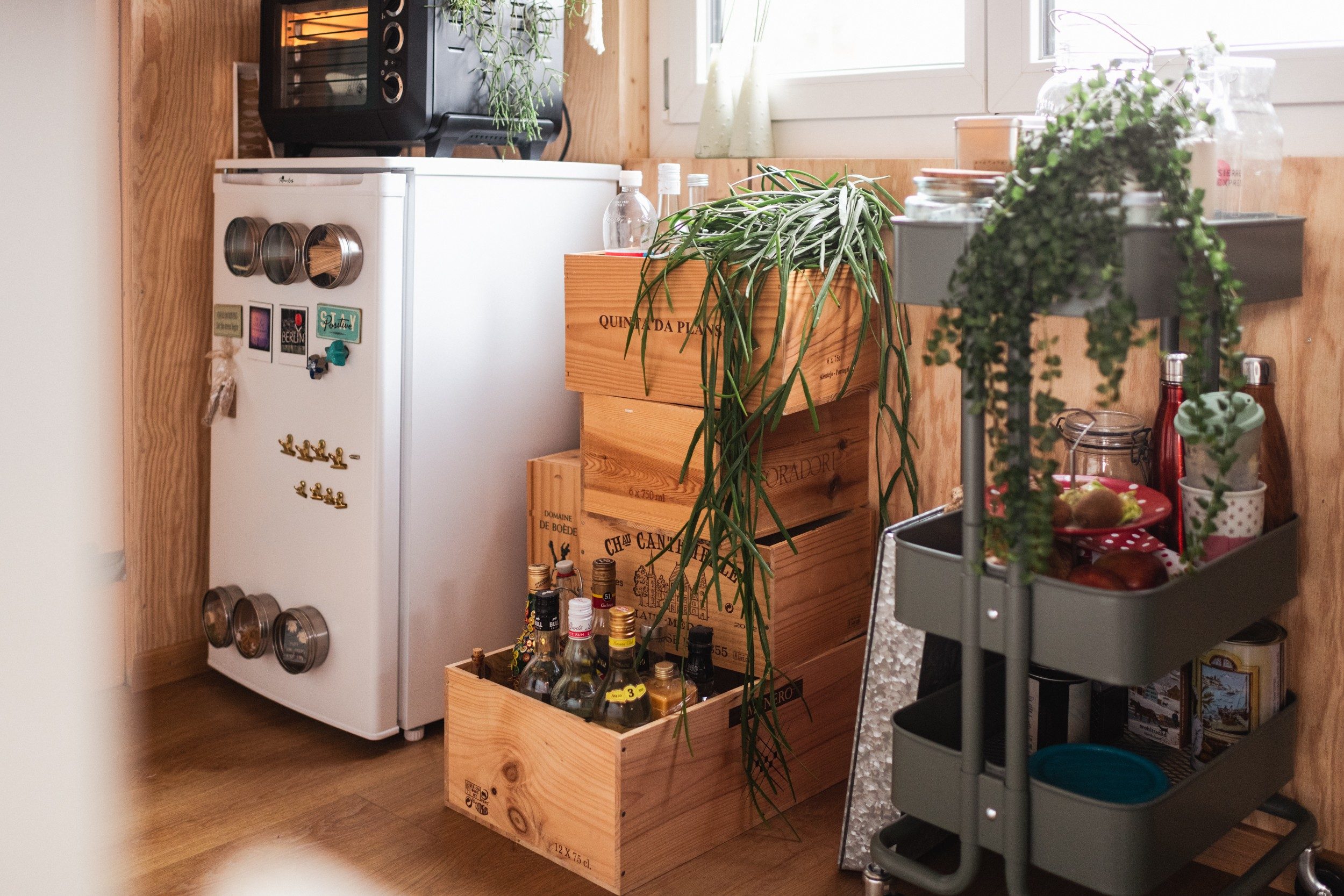 She didn't find it difficult to suddenly have so much less space: "It feels really good to let go of things. And I'm becoming more and more aware of what's actually important." This also explains why the number of boxes is decreasing, although she has a kind of "cellar area" available here on site. The only thing she misses a bit are her 66 plants. She took a few with her, while the majority are now growing with friends and family members. 
She sees a reduced lifestyle as an advantage: "We often get attached to things that aren't important at all. Being able to let go is a relief." She particularly likes the idea of sharing here. You don't have to have it all: toolboxes, raclette ovens and vacuum cleaners are shared here. And who needs six wine glasses on a regular basis? These things can be found in the barn, which is accessible to everyone. 
A total of 14 parties live on the Zwischennutzung Gärtnerei site, as well as two ducks, some cats, chickens and even turtles. The parties have all built and furnished their own tiny house to suit themselves. Some of them only work here. There are studios, a carpentry shop, a bicycle workshop, a café and a small shop. "It's like a big shared house, we like to meet by the fire in the evening or cook together." 

"I'm making the world how I like it." These words by Pippi Longstocking greet visitors as they enter the Zwischennutzung Gärtnerei site in Altstätten.
Janine gave up space, but increased her quality of life at her new place of residence – which is also down to the other people who live here. They are people who share similar ideas and values. After just a short time, she has already settled in well and feels enriched by so many imaginative neighbours. She does not feel dependent on the community, on the contrary: "The people here inspire and encourage me to live according to my own ideas. Suddenly I'm tackling things I wouldn't have dared to before."
"Finding out what you want and following your own path – that's what self-determination means to me." 

Growing up with three siblings, she had to stand up for herself early on. She travels to numerous countries, often alone, works abroad and always takes care of her own finances and household. In her career too, she also consciously embraces change: As a trained florist, she led a team, trained apprentices and conducted exams. She then resumed her studies and now runs a day school as a social education worker. And three and a half years ago, she also fulfilled her desire for independence. In her second job, she advises private individuals and companies on the best plant care with her own company, Klingengrün. "It's a great feeling to be able to make a difference." 
 The new homeowner isn't worried about the temporary nature of the site. The house is mobile and could also be placed elsewhere. As a keen traveller, Janine likes this idea quite a lot. At the moment she's happy with this way of living and doesn't want to go back to a large apartment – the only thing she sometimes misses is being close to water. Then her eyes light up. She takes a book from the small shelf and shows a picture of a houseboat: "It would be great to build a tiny house myself according to my own ideas."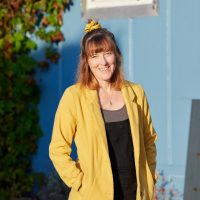 Janine Klingenstein
Janine Klingenstein grew up in Steinach, Canton St Gallen, and has always stood out in the village due to her travels. She remains true to her individual lifestyle to this day. After more than 10 years in a 5-room apartment near Lake Constance, she moved to a 16 square-metre tiny house on the Zwischennutzung Gärtnerei site in Altstätten at the end of 2021. She runs a day school as a social education worker, and also has her own company, Klingengrün, to ensure the best plant care for private individuals and local companies. In addition to regular longer trips, she also enjoys exploring the nearby area – in her fully equipped bus, on skis in the snow with her partner, or with friends for social gatherings.
Do you dream of owning your own home?
We can assist you with the financing planning and would be pleased to show you ways of making your dream of home ownership come true. Arrange a non-binding consultation with a Swiss Life advisor today.