Barbara Milo is an interior designer and lives in a 240-year-old house rich in contrasts. The over 200-year-old walls combine with a state-of-the-art interior. The designer has managed to create a retreat and source of inspiration at the same time. Find out in our home story how she lives a self-determined life and tells her own story through her house.
Barbara's home is located in the middle of a meadow in Wald (ZH). The house is detached and was built over 240 years ago. The interiors and exterior façade are under cantonal cultural heritage protection. The challenge of conversions and extensions is therefore not to be underestimated. Nevertheless, Barbara has managed to turn the house into a home that could pass as a showroom and in which she also feels entirely at home.
Barbara's search for the perfect house
Barbara was looking for a house that was remote and, ideally, detached. The designer attaches great importance to being able to shape her day independently. She doesn't want to bother anyone if she's still working on a draft late at night, or if she has to leave the house early in the morning.
The building style was a secondary search criterion. Barbara knew that she could get the best out of every building with her interior know-how. Two years passed before she found what she was looking for: the detached 240-year-old house in Wald near Zurich.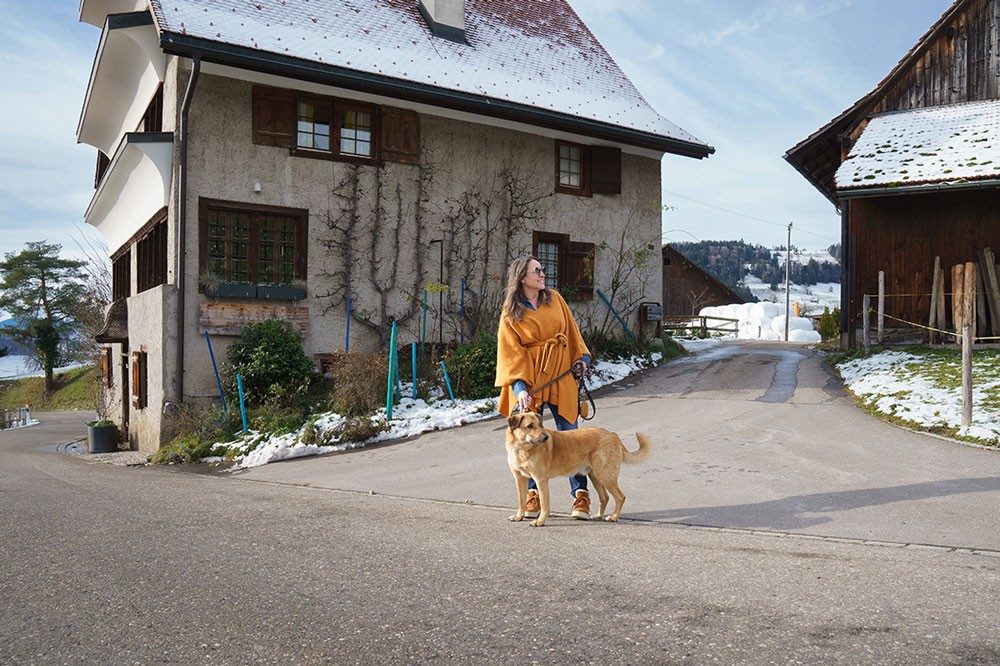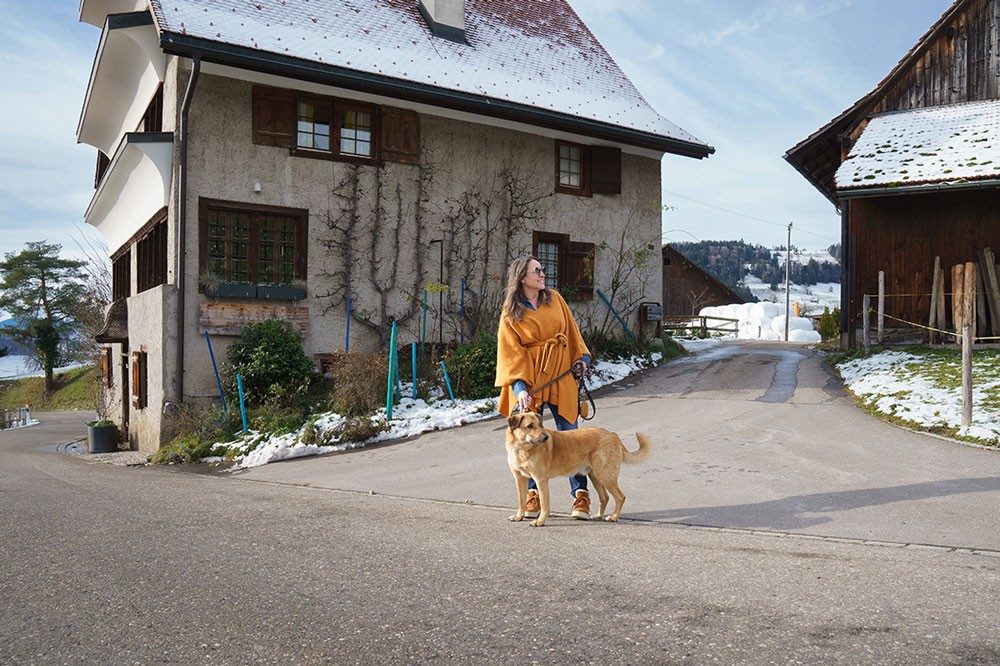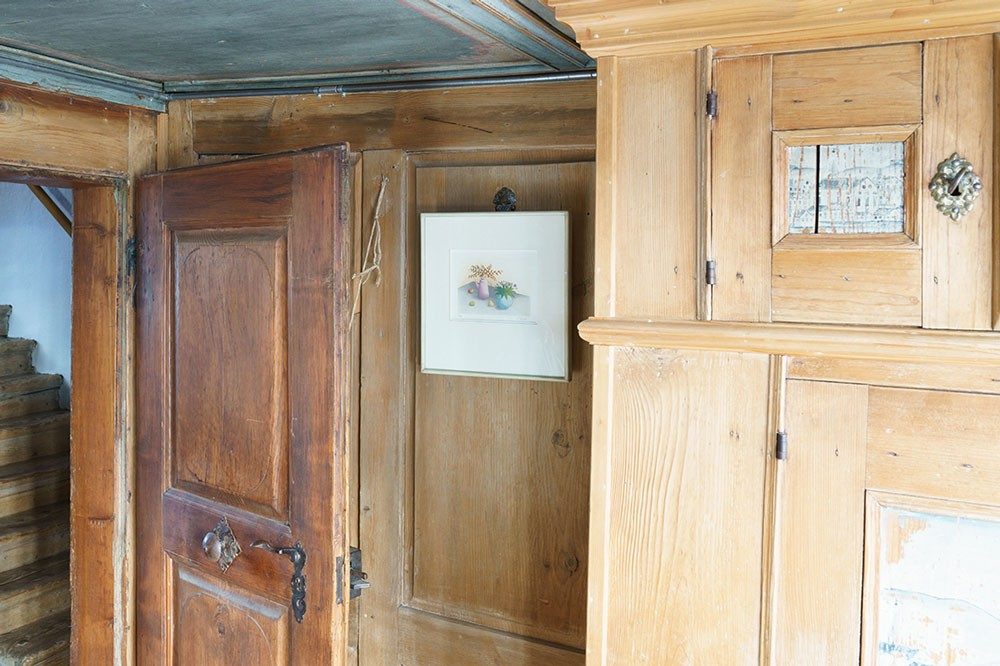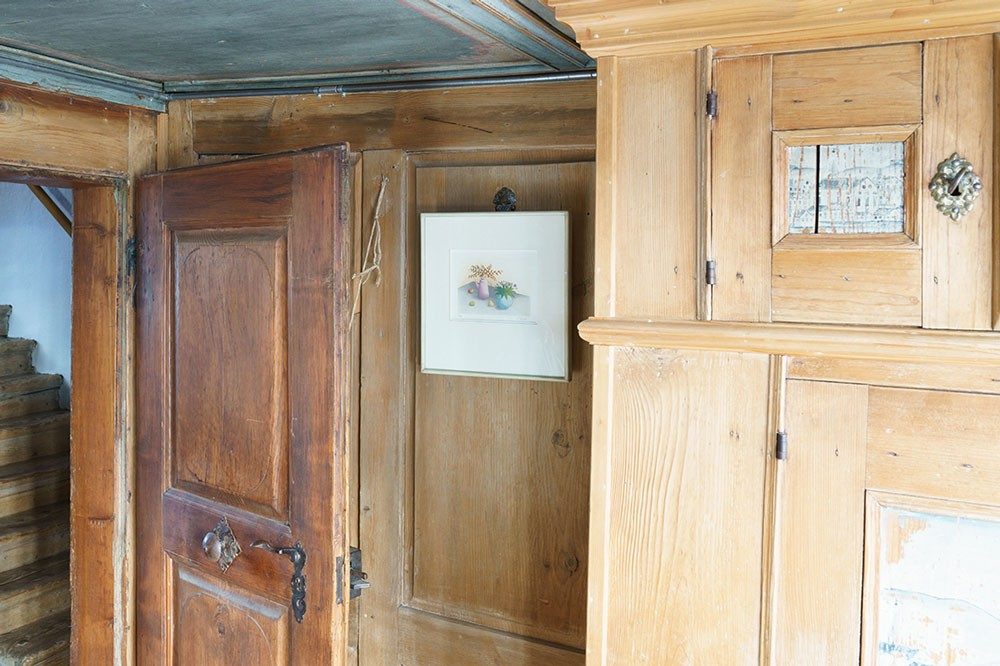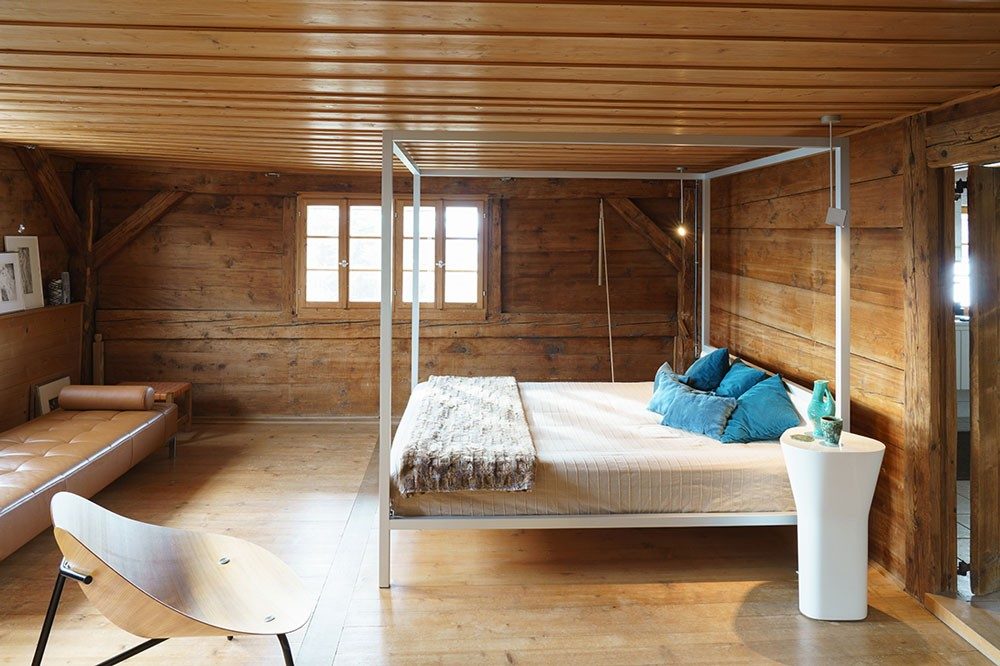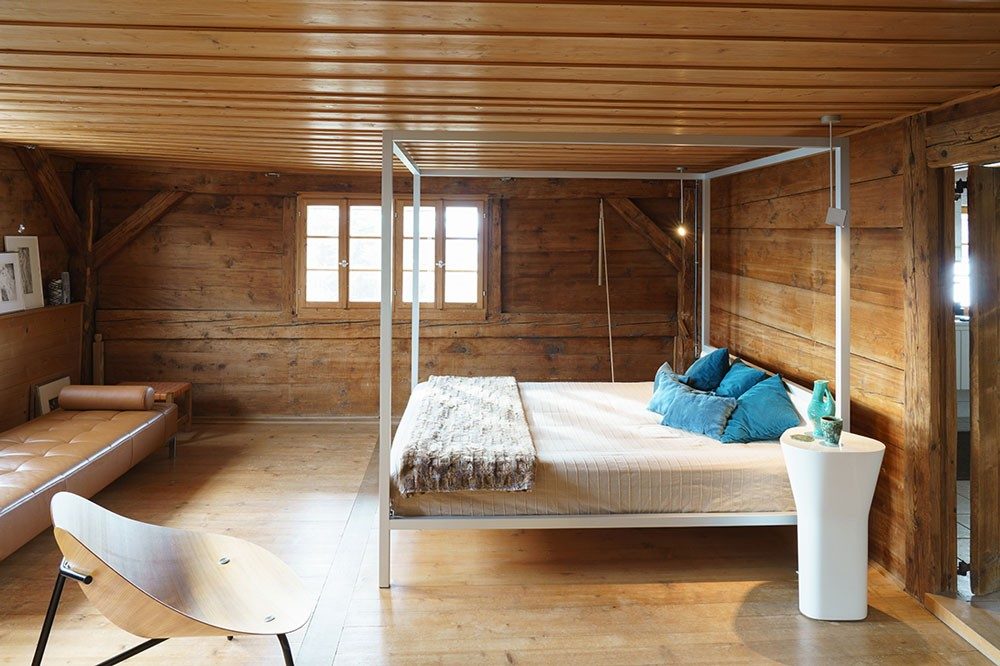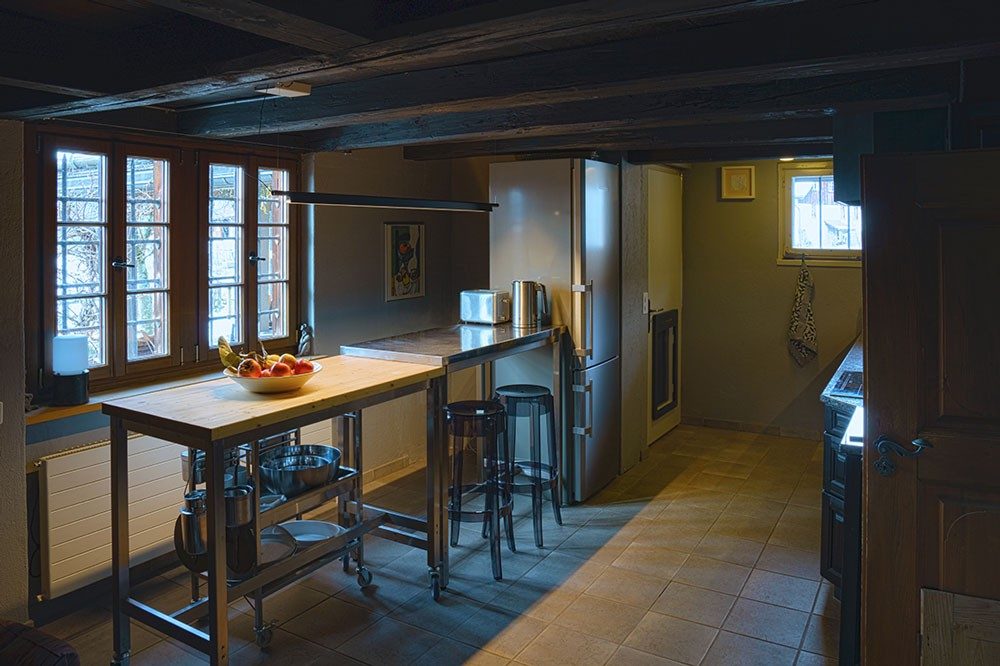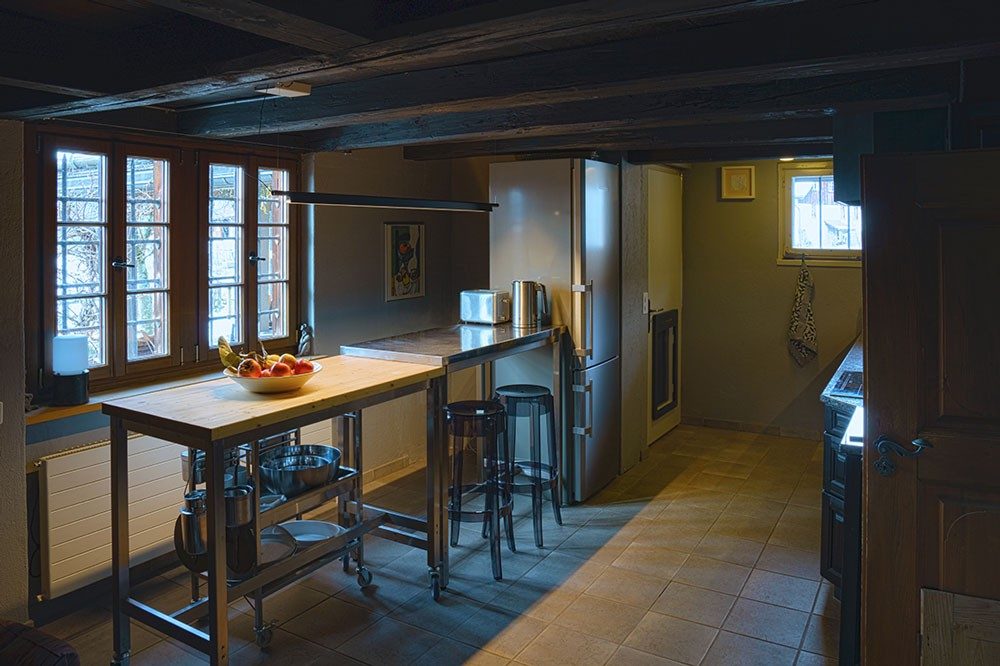 Style & interior design

The interior designer had little trouble turning the house into a place that inspires and tells its own personal story. Her personal design style is recognisable everywhere. Barbara does not allow herself to be influenced by fashion trends. She finds her inspiration at flea markets, in second-hand furniture shops (Brockenhäuser) or when travelling. 
The decor is a skilful mix of old & new, influenced by different art styles. The low rooms with panelled ceilings and walls are combined with modern furnishings: the wood-panelled living room features iconic designer chairs, a modern portrait hangs in the hallway and there is a minimalist metal bed in the bedroom. Barbara's kitchen is completely designed in black. The dark colour combines successfully with the historical space.  
Customers often come to Barbara's home to learn about her style and approach to projects. They also want to have a look at furniture or simply immerse themselves in their interior world. That's when her home becomes a showroom. 
Barbara's company: BARBARA MILO GmbH
The talented designer has worked on private houses, offices, restaurants and many other premises through BARBARA MILO GmbH. Her strength lies in telling a story with the rooms she designed. She is creative and in addition to interior design, she offers home staging and styling for photo shoots, visual merchandising and store designs.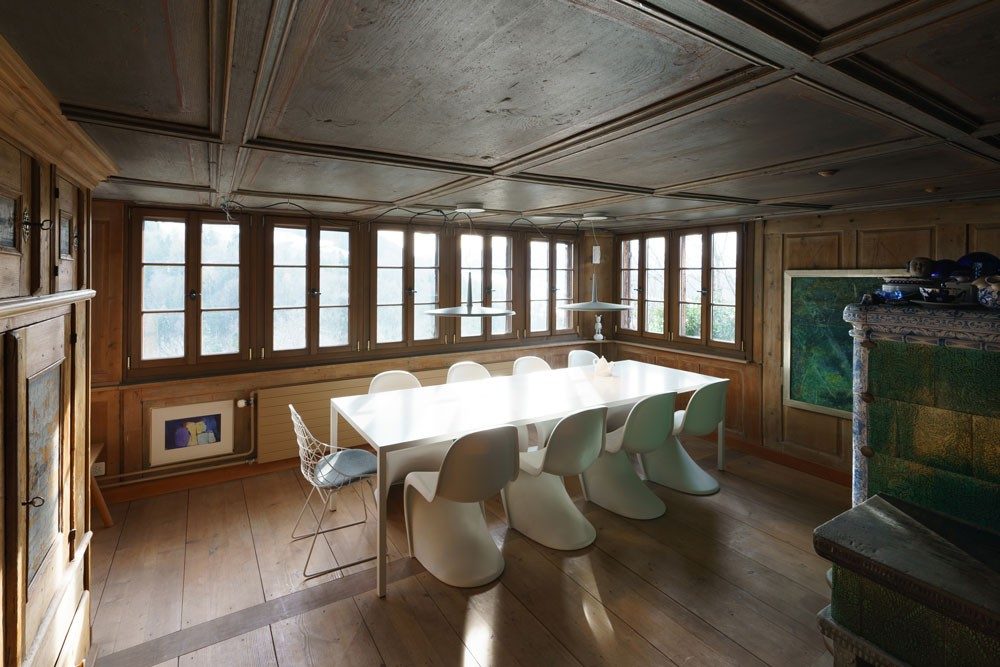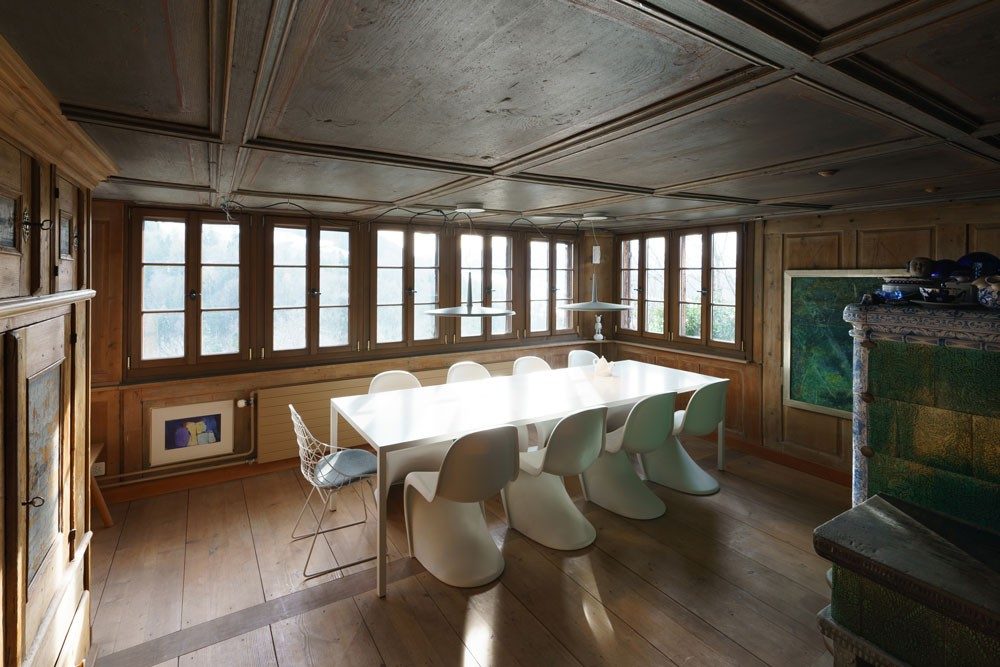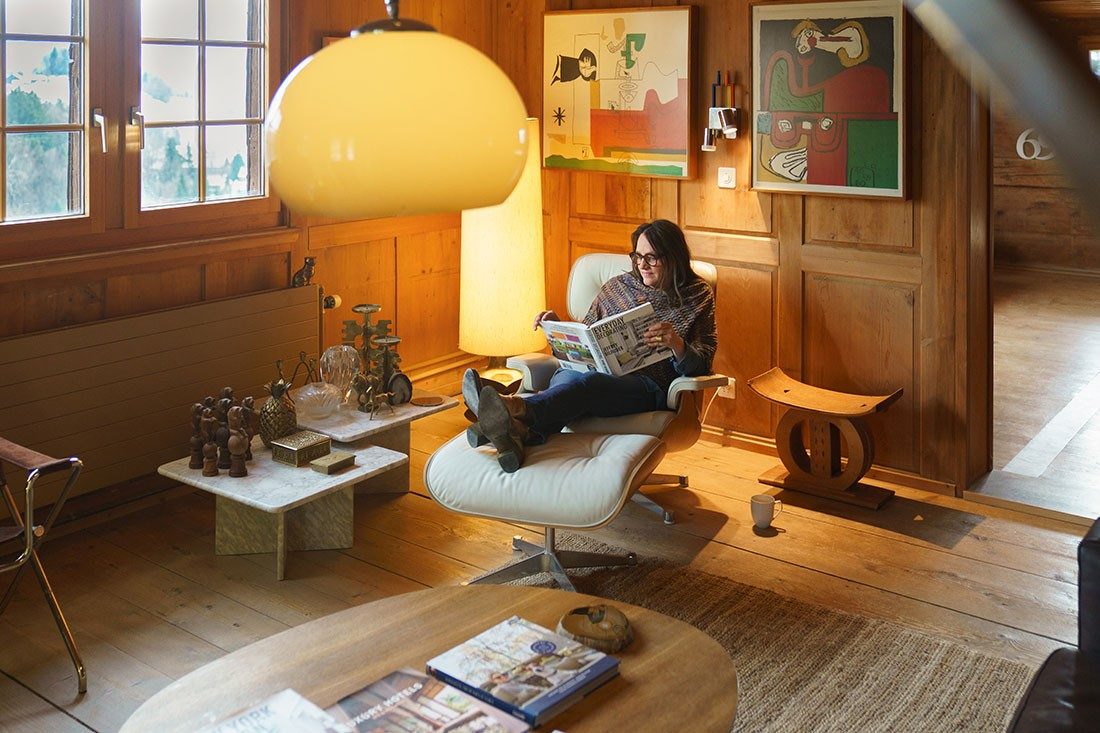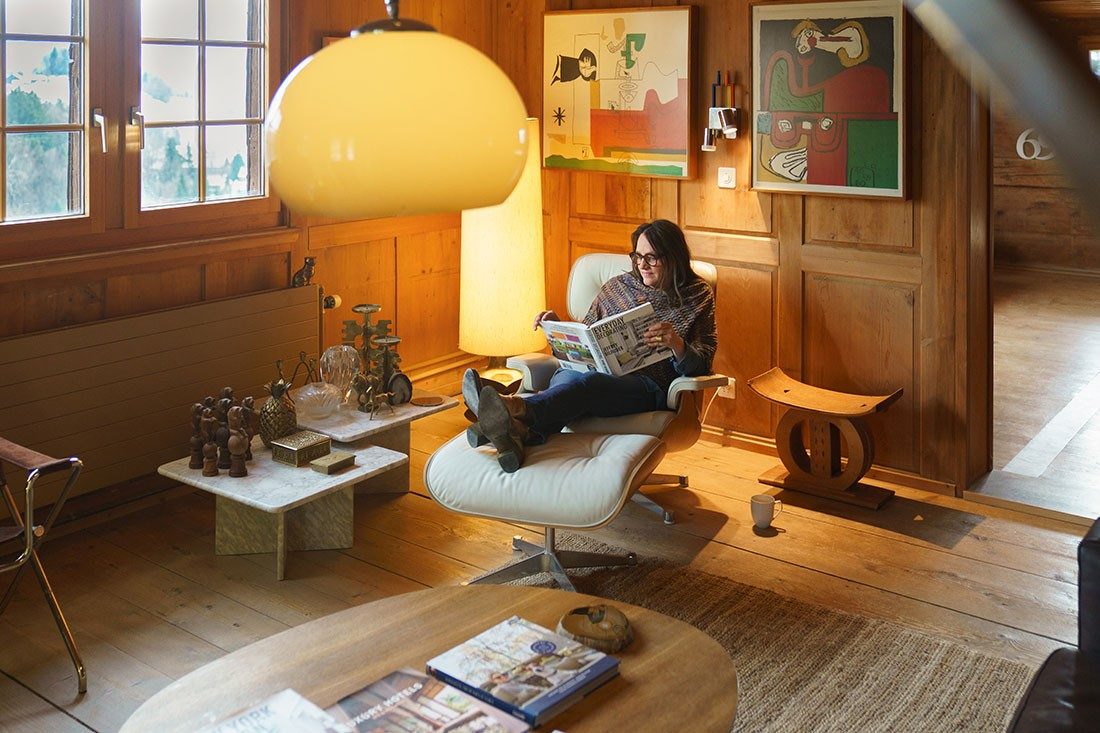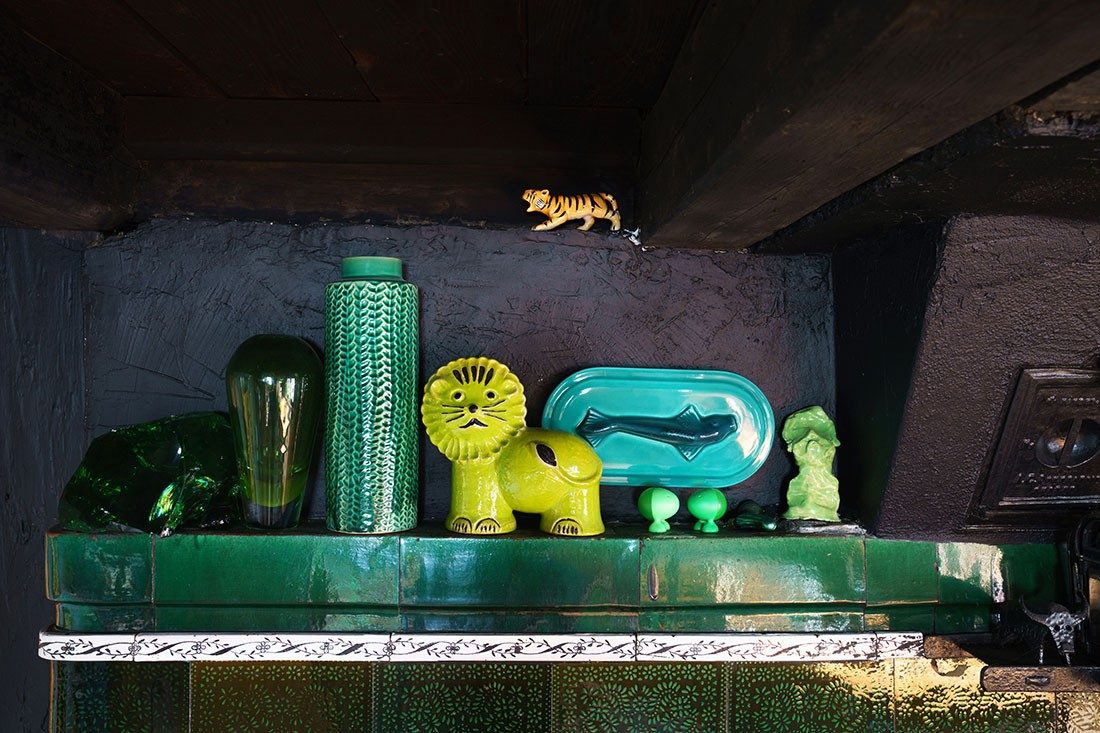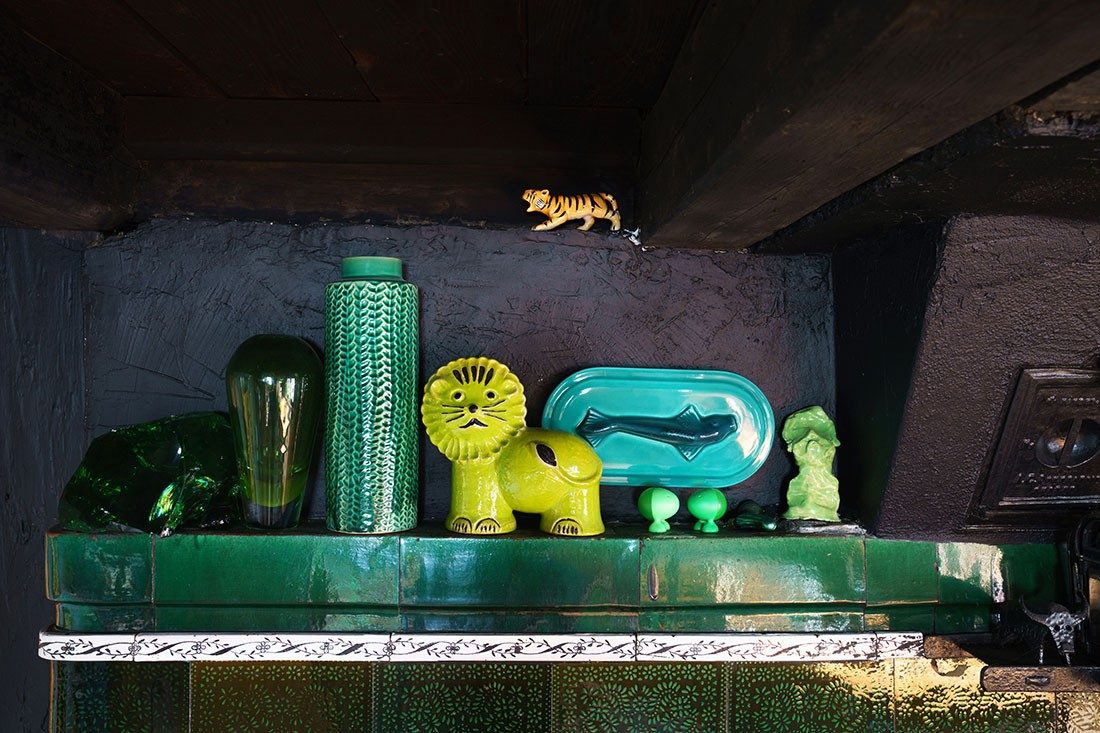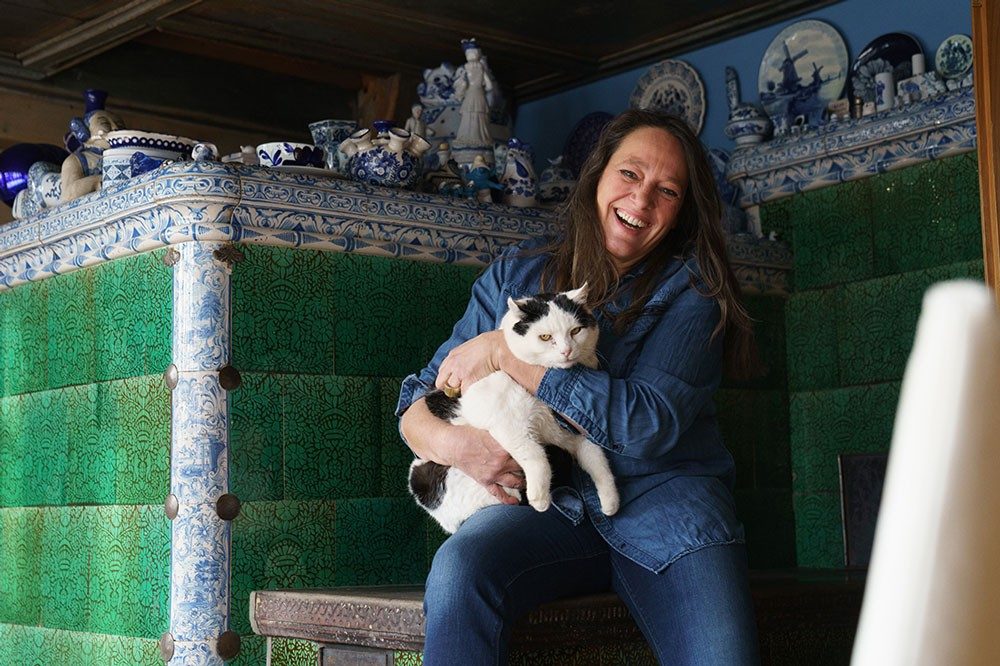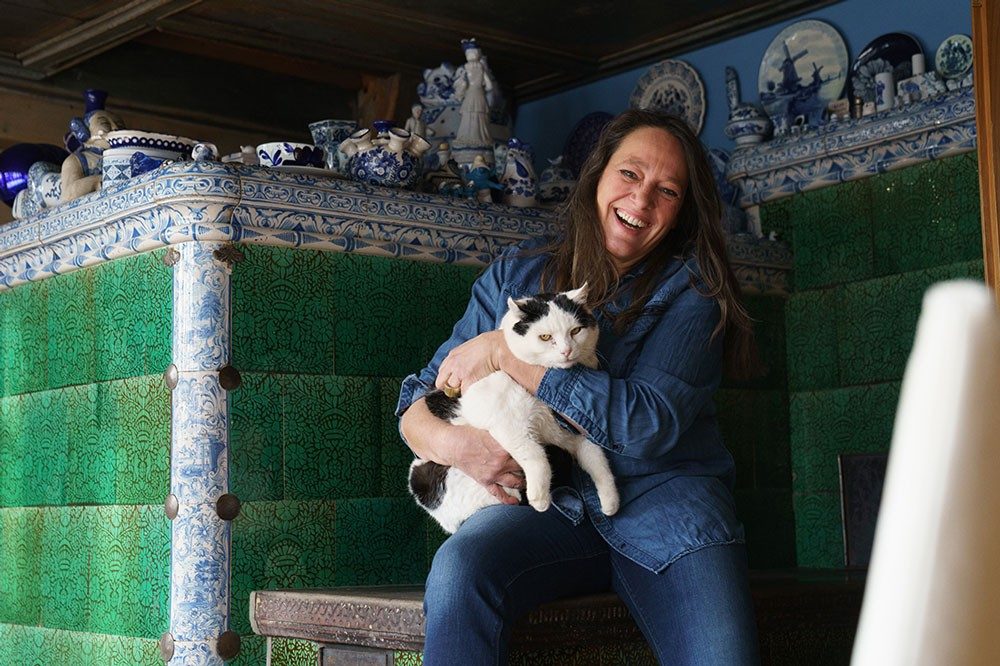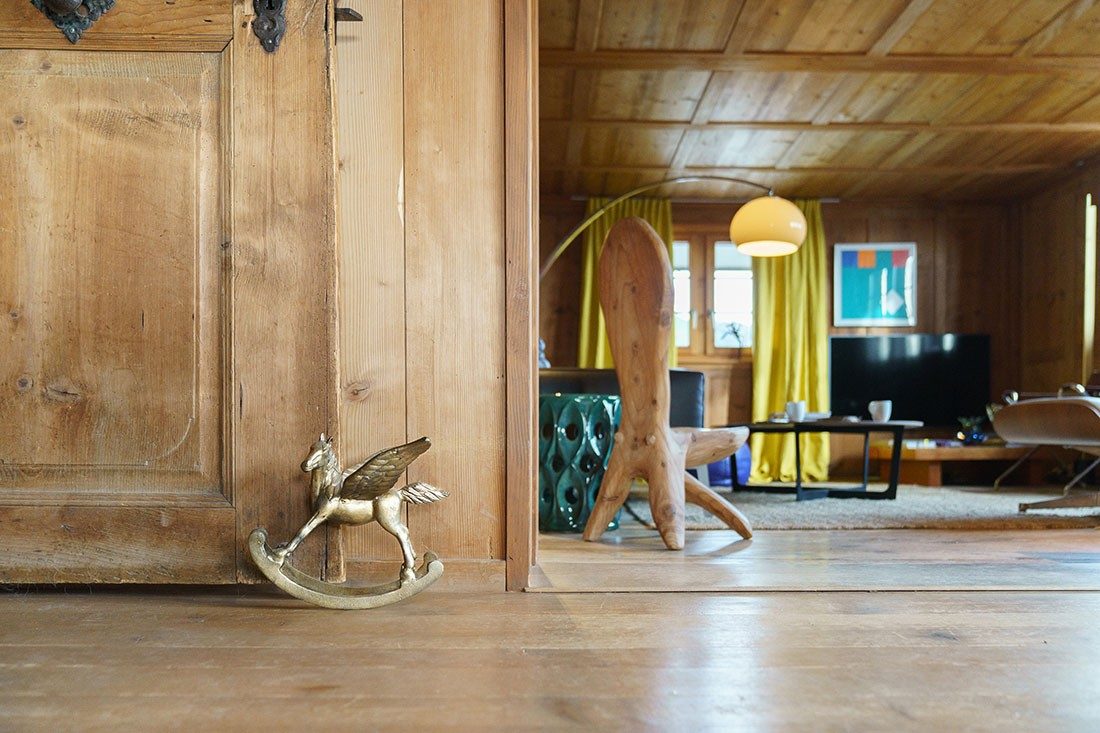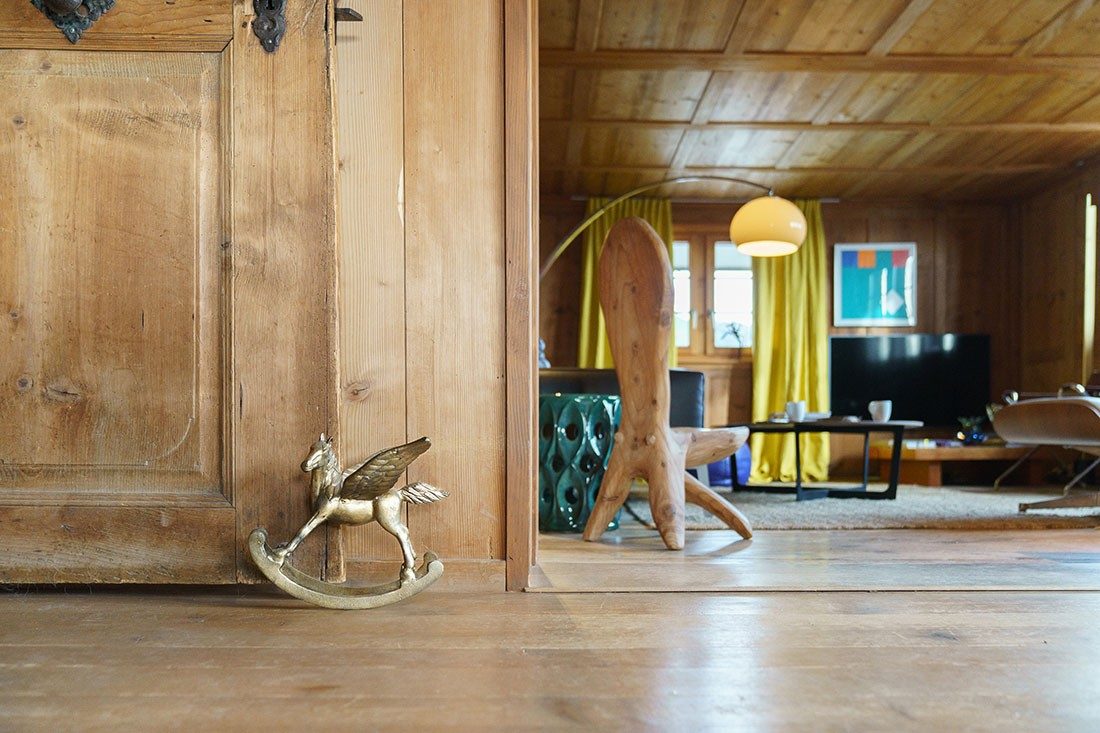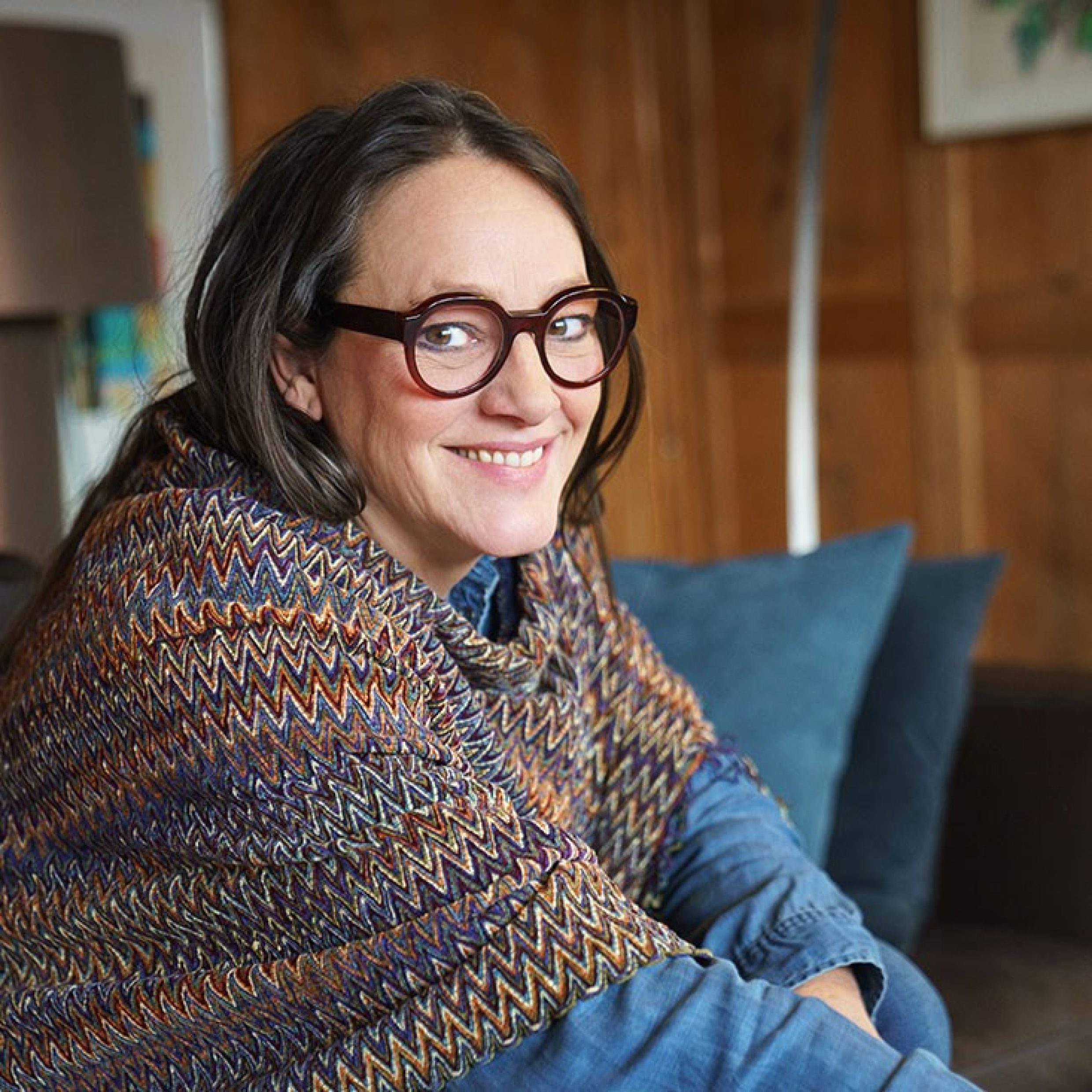 With my work, I merge spaces, art and new design into unique, emotional spatial scenarios. That's what gives the rooms their most beautiful character for me.
How the designer spends her free time

Barbara enjoys her home, both indoors and outdoors. She grows a variety of vegetables, fruits and flowers in her garden. As there are no houses nearby, she doesn't have to worry about the neighbours. She likes to invite friends to cook and barbecue. The terrace with chimney serves as an additional room in summer. In winter, she stays with her guests in the kitchen or living room. 
Family and friends often ask Barbara if they can spend their holidays in her house. They enjoy the special ambience in the house, as well as the location. Wald (ZH) is close to both nature and the city. And when Barbara doesn't have a visitor, she's still never alone: the designer shares her home with her dog Milo and cat Lubomir.
Barbara has created her own paradise in in her home, somewhere she can live in self-determination.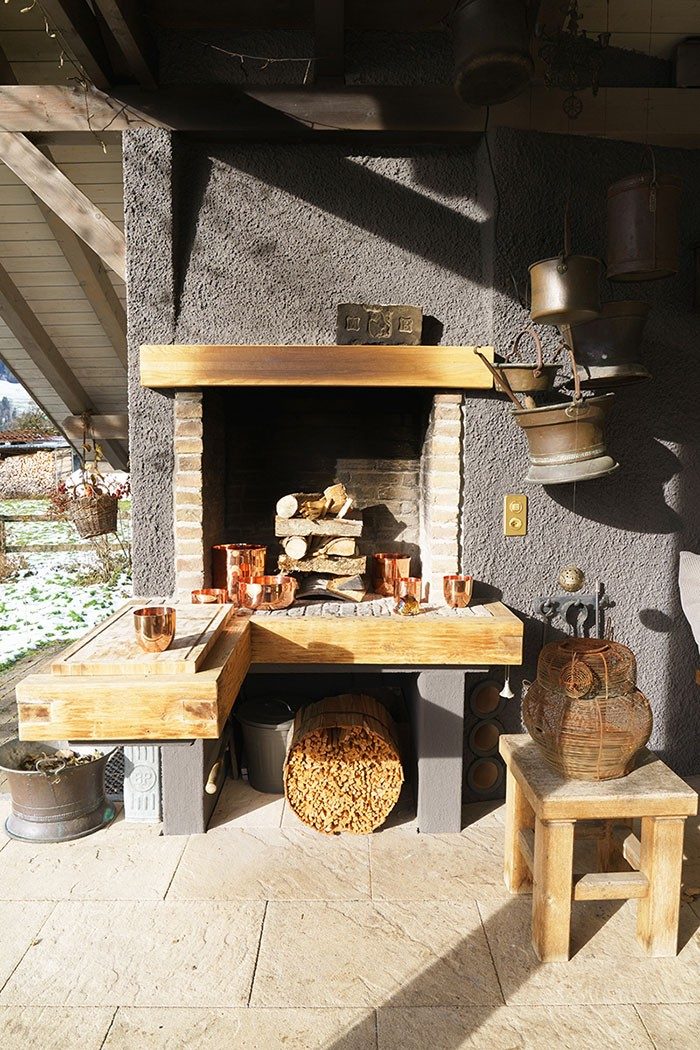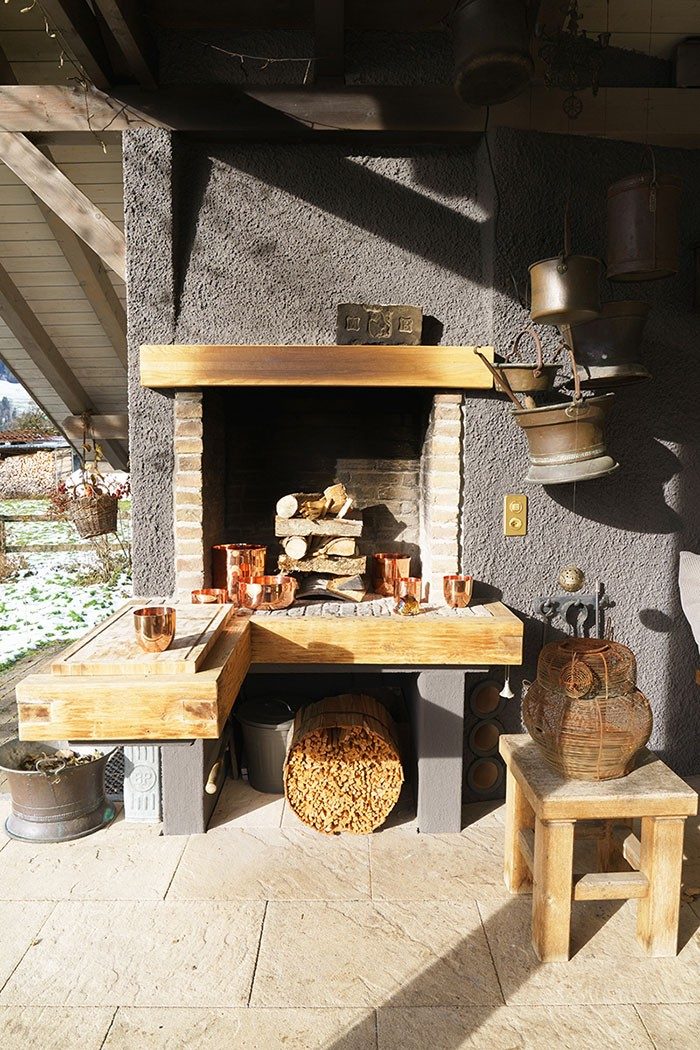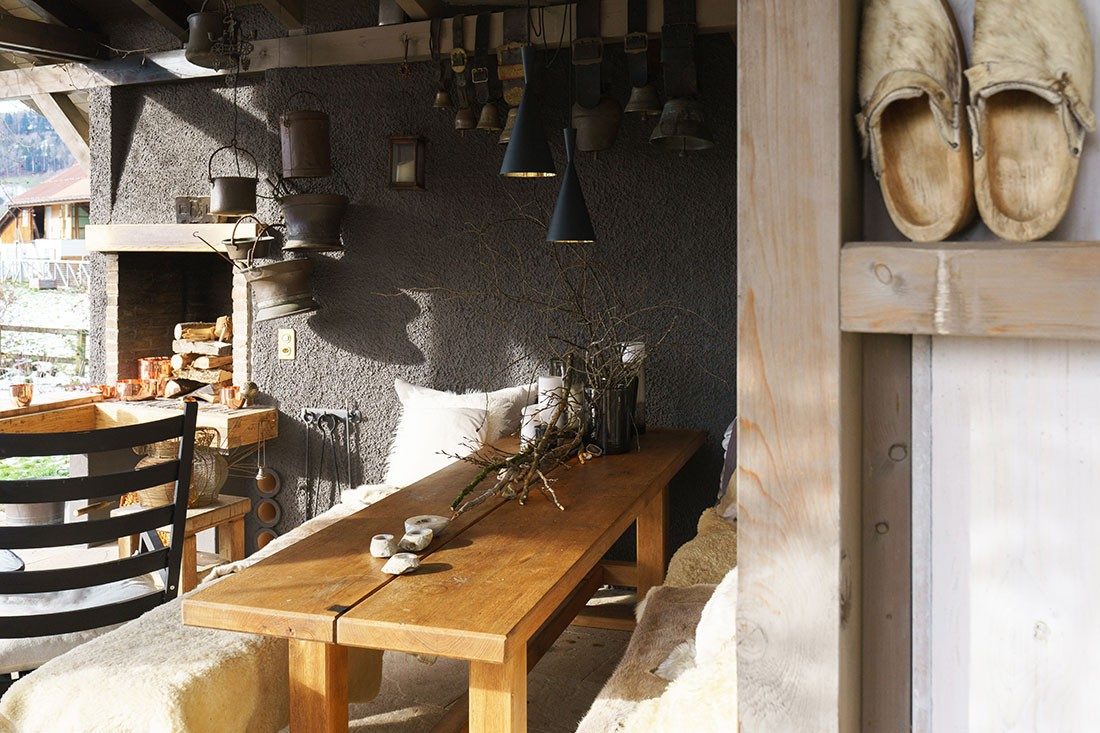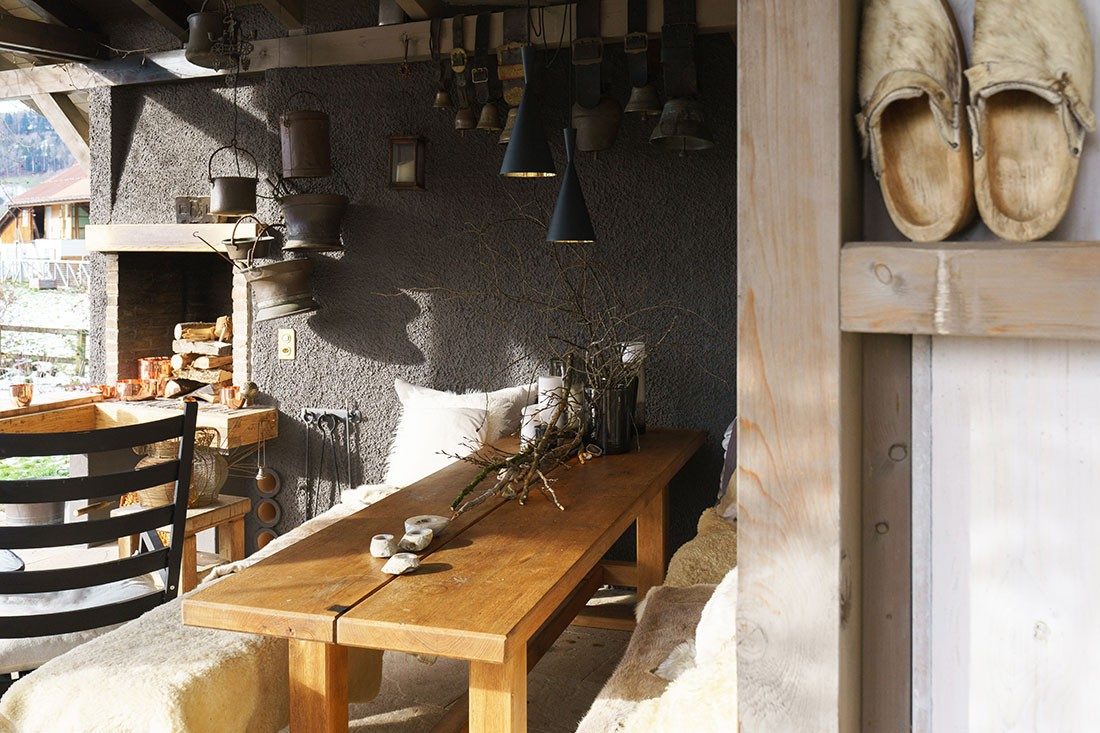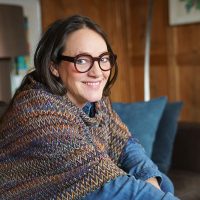 Barbara Milo
Barbara Milo is an interior designer and lives in a 240-year-old house on an open meadow in Wald (ZH). She has turned her home into a place that inspires and tells its own personal story. The designer does not follow trends, but is guided by her understanding of style. It is important to her not to have to live her life according to a set schedule. Barbara enjoys not bothering anyone when she works at unusual times or invites lots of people to cook, laugh and listen to music.
Do you dream of owning your own home?
We can help you plan the financing. Arrange a non-binding consultation with a Swiss Life advisor today
image source: Philip Brand