As a business owner you have to take care of the important things: acquiring customers, generating turnover and growing. There is often little time left for insurance and future provisions. That means an accident or illness can entail a major financial risk for your company. Find out more about the main pension-related topics here.
Swiss Life – a strong partner by your side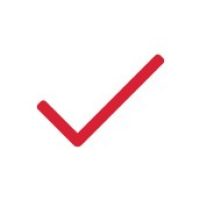 Longstanding experience
More than 160 years' experience in occupational provisions
High level of competence
Over 43 000 companies place their trust in our expertise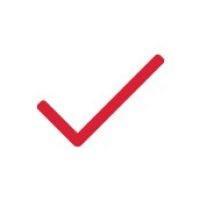 Self-determination
Full BVG range with full insurance and semi-autonomy
What I need to know
The pension system is one of Switzerland's fundamental elements. It is based on the three-pillar concept:

The first pillar of the three-pillar concept comprises state benefits. It is mandatory and covers basic subsistence requirements in old age and in the event of disability as well as those of your dependants in the event of death. Employer and employee pay 50% each of the monthly AHV, IV, EO and ALV contributions. The contributions to the Family Allowances Office are 100% covered by the employer. You can find the actual salary contributions payable by the employee and the employer at www.bsv.admin.ch.

The 2nd pillar, also known as occupational provisions, ensures your accustomed standard of living and, together with the 1st pillar, is designed to cover up to 75% of your last salary.
As with the 1st pillar, employer and employee (the employer assumes at least 50%) both contribute to occupational provisions in accordance with the BVG (Occupational Pensions Act). Pension fund contributions are mandatory from an annual salary of CHF 21 330 (as of 2020).
Mandatory accident insurance (UVG) protects your employees against both occupational and non-occupational accidents. As the employer, you are obliged to insure your employees against the financial consequences of occupational and non-occupational accidents and occupational diseases.
Short-term disability benefit insurance (KTG), on the other hand, is not mandatory, but as the employer you are obliged to continue paying your employees' salary for a legally prescribed period in the event of incapacity to work due to illness. This insurance protects you as an employer from the high costs of long-term employee illness.

The 3rd pillar is the voluntary part of the three-pillar concept and is designed to provide additional individual security and close any income gaps once the first two pillars have been accounted for. Tax-qualified provisions under pillar 3a are supported by the Federation and cantons through tax breaks. Self-employed persons and employees can also acquire cover for the risks of disability and death according to their needs.

There are various types of insurance, which are important when setting up a company. Taking out professional and public liability insurance as well as legal expenses insurance is strongly recommended. Your employees then receive benefits from the 1st and 2nd pillars in the event of disability. However, as an employer you only receive benefits if you also join the 2nd pillar with your employees. Additional protection against disability through the 3rd pillar is also recommended. Depending on marital status, term life insurance can also be worthwhile. If your business has an office or warehouse, you should think about taking out cover for your goods and stock as well as loss of earnings insurance.

Perform a risk check now and find out whether your company is sufficiently covered.

In occupational provisions you have a choice of three pension models: full insurance, the semi-autonomous and autonomous solution. If you don't want to set up your own employee benefits institution, you can join a collective foundation. You then have the choice between a full insurance and a semi-autonomous solution. Full insurance prioritises security: the investment risks are fully covered in addition to death and disability. With semi-autonomous foundations, on the other hand, the foundation (and therefore the affiliated companies and their staff) bear the investment risk – as well as the investment opportunities in the form of higher long-term returns.
Depending on the configuration of the semi-autonomous foundation, either the Board of Trustees determines the investment strategy (for pooled investments) or the Administrative Board of the affiliated company (for individual investments). At Swiss Life, you can select your preferred solution in self-determination from the full-range provider offering, which also offers you the option of flexibly structuring your pension plan.

Make an appointment for a consultation
Would you like to learn more about insurance and pension solutions for your start-up?
A young entrepreneur often takes great risks to turn his vision into reality. It is therefore important to consider what risks could pose an existential threat. If at least those risks are covered as much as possible, he can focus on implementing his ideas.
What type of entrepreneur are you?
Security is especially important to you
You are looking for absolute security in your occupational provisions and don't want to have to deal with investing fund assets? Our corresponding offer is called Swiss Life Business Protect.

You are looking for attractive earnings opportunities
You would like to exploit attractive earnings opportunities in occupational provisions – while maintaining a certain level of security at the same time? Then Swiss Life Business Invest is your pension solution: with collective investments and the opportunity of additional returns.

Make an appointment for a consultation
Are you planning to found a company and do you have questions concerning pensions and insurance? Our insurance and financial experts will be happy to examine your individual situation and provide you with solutions. To shape a self-determined future as an entrepreneur.
Risk check
Perform a risk check now and find out whether your company is sufficiently covered.

Occupational provisions checklist for company founders
Security and future provisions for you, your company and your employees.

Our services for you
Occupational health management
Employee health is crucial to long-term service potential and thus makes a fundamental contribution to competitiveness and business success.

Our customer portal
You can use the Swiss Life myLife platform to manage all your occupational provisions – simply, quickly and efficiently.